TYRE PRESSURES COST MONEY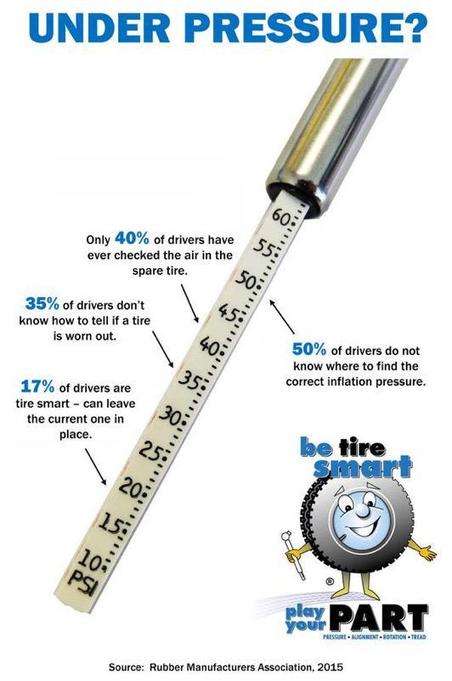 Don't know correct inflation pressure? Haven't checked tyres for a while, don't worry- let us do it for you-any time #foc pic.twitter.com/qlS9dYRji5
Source: twitter.com
Tyre pressures are very important?
The big thing that the motorists do not know, is that low pressures equal more fuel consumption?
Thats right!
So, drivers who do not keep up with their tyre pressures are throwing money down the drain. Especially such as larger vehicles such as motorhomes and light commercial vans.
WHY tyre pressures are important
Because an under inflated tyre has less rolling resistance. Importantly, and will affect your cars performance and reduce your fuel consumption.
We all know that if you have a front tyre that has say a slow puncture, then the car will pull in the direction of the tyre with less air. We imagine the effect if ALL your tyres had less air in them.
The cars engine will be working harder to drive your car along and consequently use more fuel.
So it makes sense to get your tyre pressures checked at regular intervals. Your local tyre dealer will do this free of charge. Here in Halifax Yorkshire UK, we have a regular string of customers, who call in at regular intervals to have their tyres checked and inflated. It only takes five minutes and you then know that you are safer and not throwing money away.
Pressures are important
Pellon Tyre and Auto-centre offer car and van servicing and repairs to all makes and models of vehicles. We also sell Continental Tyres online from our website www.pellontyres.co.uk by using the tyre selector and choosing your tyre size. Offering courtesy cars to local motorists who need to go to work and leave their car with us for work doing. We are also an official MOT testing station.