Bridgestone Winter Tyre Tips
It's December first and the heavy frosts are beginning to set in as the evenings grow colder. Despite our mild Winter experience so far in 2016, rest assured these helpful tips from Bridgestone tyres will help keep you safe as the cold snaps hit. Managing Director of Bridgestone Robin […]
Bridgestone Winter Tyre Tips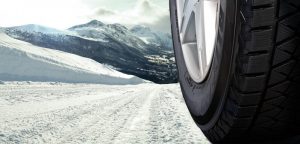 These winter tyre tips come from Bridgestone tyres MD, no other than Robin Shaw.
Managing Director of Bridgestone Robin Shaw has recommend these simple tips to protect drivers over the Winter period. "Driving in winter conditions is something everyone must prepare for. It is not only about having the right tyres; the driver's behaviour is also essential in these conditions as he or she needs to understand and adapt to different winter hazards.
I must admit that in my opinion all the hard work. Hence , from the tyre industry regarding winter tyres, is starting to pay off. Our winters here in the UK have become more severe and spasmodic. As a result, over the past twenty years or so.
Last year was extremely mild. For this reason, we only had a couple of frosty nights, here in Halifax, Yorkshire, UK. Other years have brought some heavy snow falls. Catching motorists out.
Therefore, a large majority of our car owners now prepare their cars for winter. Winter tyres have become very popular because of their contribution to safer driving in extreme weather  conditions. Especially, in hilly and mountainous regions of the country. Including here at the foot of the Pennine mountain range.
"It is therefore crucial to not only prepare our vehicles, but also ourselves when the weather gets cold."
Click here to view original web page at motorhub.ie