About Tyres-including Winter Tyres
About Tyres-including Winter Tyres- Tyres and tyre safety and cars are perhaps the most important part of car ownership
This site is about anything to do with all types of tyres including of course winter tyres, car and van servicing and repairs to all makes of vehicles. Because ,we are members of Unipart Car Care centres and give a nationwide guarantee for all our work and parts. As a result, we also sell tyres online from our website by using the tyre selector and choosing your tyre size. Courtesy cars are on offer to local motorists . Therefore, who need to go to work .Leaving their car with us for work doing . We are also an official MOT testing station . Also we are members of Motor-codes . Who authorise the AA (premier Automobile Association of the UK) . Therefore, they carry out checks . Hence on the member garages for high standard . Thus, of equipment and workmanship.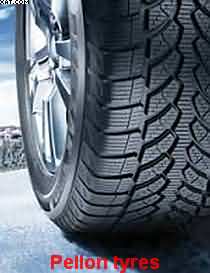 In September 2015 . This will have to be the minimum standard for all UK garages. As a result, to help raise the customer standards .Consequently, of the quality of workmanship to their vehicles.
About Tyres-including Winter Tyres Winter tyres for better winter safety.
There is no doubt that the safety of your vehicle will be increased by the fitting of winter tyres. I have written many posts about this and i cannot over estimate the advantages that winter tyres bring when used in winter conditions.
This applies to wherever in the world you live, the single best thing that you can do to your family car is to fit winter tyres. None of us know what the winter will bring when we get to say November, and so this is the time in my opinion to fit a set of winter tyres. I am not pushing my customers onto any particular make or brand, the simple act of fitting these to your car will make the vehicle a safer vehicle to drive, especially in times when the weather takes a turn for the worse, for example snow and ice. Winter tyres will be safer even in rainy conditions, or on sunny cold winter days.
So, in recent times there have been new editions to the tyre range available to the pubic. Including run flat tyres and sealant tyres. Importantly, both this type of tyres are developed to improve the drivers safety. Hence, in case of a tyre blowout .
Run Flat tyres popular
Of course run flat tyres are fitted to many of our modern sports saloon cars. Primarily made by the German car makers. Including, BMW and Mercedes.