Apollo Vredestein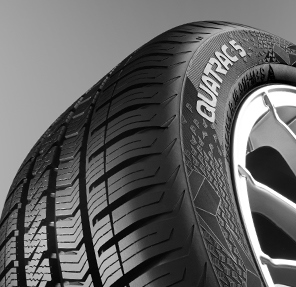 Apollo Vredestein has introduced a Y speed fitment and also an SUV version to its Vredestein Quatrac 5 range.
Sourced through Scoop.it from: www.satreads.com
Vredestein always made an outstanding tyre product. Thus, even in the days before they were bought out by Apollo tyres.
This new Quatrac tyre. Therefore,  will be no exception to the rule. I have been fortunate enough to visit the factory in Holland. Where the Vredestein tyres are made. As a result, was very impressed by the cleanliness of the tyre making facilities. Cleanliness, helps to make a better tyre  product without any warranty problems.
Vredestein also made other high quality tyre products. Including, the vredestein ultrac sessanta. Hence, for the SUV and 4X4 tyres market. Consequently, has been proved to be very popular. Especially, amongst the drivers of this type of vehicle.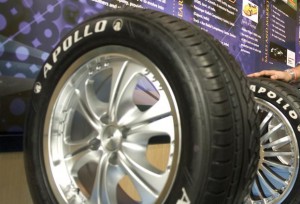 Vredestein quatrac 3 SUV tires were a very popular choice of all weather tyres and now have been replaced by the vredestein quatrac 5 tyre, a worthy predecessor.
Apollo vredestein have now become one tyre company with emerging products.
The Indian tyre makers made a very shrewd move when buying Vredestein. The Dutch tyre company are renowned for their  winter tyre range, with many award winners.
Apollo tyre India are growing into one of the worlds top ten of tyre manufacturers. From their base in India they have a presence in South Africa, Europe, UK and now i believe that they are ready to make a bid for the Chinese tyre company, BCT.
Apollo vredestein are now making great efforts to expand their tyres throughout the UK. In fact they now support the tyre dealer network Point-S. We also stock Apollo vredestein, here in Halifax Yorkshire UK.