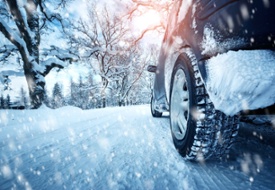 General Altimax Winter Tyres
Of course General Tyres are a large part of the future of the Continental tyres future. Subsequently, General were bought out primarily for their AT brand. Including the general grabber at 3 off road range of 4 x 4 and SUV tyres. Therefore, these tyres fulfilled a product brand in the Continental portfolio.
As expected, since that time, then General tyres have excelled in all parts of the tyre industry. Including the normal Altimax One S summer tyre range and the Altimax Winter 3 winter tyre range.
Altimax Winter 3
The new non-studded winter tyre designed for passenger vehicles provides a powerful grip on snow and ice with improved tread technologies. Let this true winter expert be your reliable partner in winter.
Enhanced grip on snow and ice
The Altimax Winter 3 comes with an improved pattern concept armed with plenty of gripping edges that support a powerful grip on snow and ice.
Excellent handling on snow covered roads
The pattern features gripping edges that are positioned at various angles to provide exceptional traction in all driving directions. The specific tread structure interlocks efficiently with the snow for better grip and cornering stability.
Improved handling characteristics on dry roads
Engineered to achieve a better transmission of forces. So, the tread design significantly improves the tyre's handling characteristics! Especially on dry roads.
Altimax One S
Sportingly, General Tyre's new Passenger Summer line. Provides a reliable performance for everyday driving. Of course, with outstanding grip in dry and wet conditions and significantly improved tread life.
ALTIMAX ONE S
designed for higher performance sizes (with 4-groove pattern).
Technical Details
Adventurous on dry roads
This new tyre is designed in a whole new way.Importantly, its connected shoulder blocks with added stiffness. Provide precise steering response, powerful grip and safe. So, including reliable braking performance for everyday driving.
Reliable in wet condition
Optimised siping and a large number of gripping edges effectively displace water for responsive handling and enhanced control on wet and slippery roads.
Enjoy extra mileage
Eric Roberts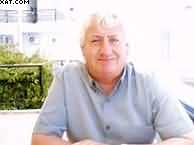 Because of this, we at Pellon Tyres, became General tyre dealers. Of course the tyres are made from the same expertise and materials as the Continental range. Therefore this gives the product a first class base. Combined with very competitive price range! So,in which to compete in the very competitive world tyre market.

Conti rounds out General-brand winter tire lineup – Tire Business