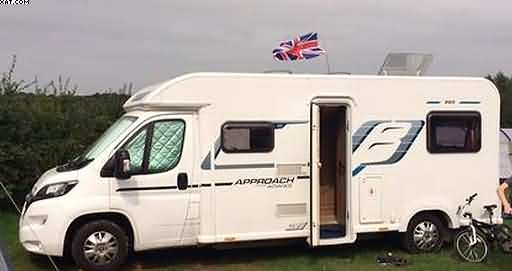 Never worry about buying the wrong battery again, thanks to the NCCs new Leisure Battery Scheme, set for launch this October
Leisure Battery Scheme-NCC launches its Verified Leisure Battery Scheme? Will it work?
As the owner of online battery site Batteriesontheweb.co.uk, I think that this is a step in the right direction. When I look and see all the different types and sizes of so called leisure batteries for sale, it makes me cringe?
How the owner of a caravan or motorhome chooses a new battery I will never know. I also hope that the National Caravan Council (NCC) distinguish the different battery types. The one that complicates people is the normal sealed lead acid battery and the AGM battery.
In my experience many leisure vehicle owners should be fitting AGM batteries and not the so called leisure batteries.  The AGM batteries are deep cycle batteries, which can be discharged down to practically zero percent. The battery can then totally recharge to full capacity without any problems. This type of battery is also a truly sealed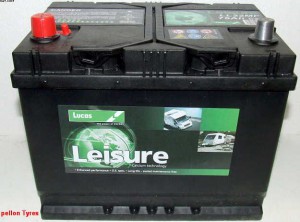 battery and can be fitted in any position.
This is also the ideal partner for the growing army of leisure vehicle owners who are using solar panels, as I have said the AGM battery will discharge to much lower levels than the so called standard type of leisure battery.
The NCC will launch the new Leisure Battery Scheme at the 2015 Motorhome and caravan show. The NCC also wants the leisure vehicle manufacturers to take up the Leisure Battery Scheme, when fitting the original equipment batteries. This is a good move and gives the owners the correct replacement battery, by using the Leisure Battery Scheme.
All the batteries that are verified will be tested by independent testing companies and then put into different categories and labelled with the information for the leisure battery buying public. The categories will be A, B and C.
A-     This will include the batteries for users who require a high storage capacity away from hook-up sites.
B-      This group will be for owners who use the hook-up facilities, but also use extras such as caravan motor movers.
C-      This group will be the regular vehicle owner and will be of lower capacity to be used over short periods, an example of this would be the 75 amp LV22MF battery.
If the correct leisure battery is purchased, then the cost can be as much as £150 or more, so it important advice to give to the consumer. The Leisure Battery Scheme should make buying one of these batteries a bit easier and clearer. I think that you should stay with the tried and tested products made by say Lucas or Numax batteries. These makes have been proven over years of service to the leisure industry, which should not be overlooked.
Sourced through Scoop.it from: www.caravantimes.co.uk