Nokian Tyres Winner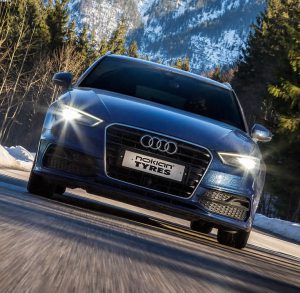 Nokian Tyres Winner
There are different types of tyres. Hence, to match different road conditions. There is no doubt that Nokian snow tyres are one of the worlds outstanding tyre products.
These types of pneumatic inflatable tyres are commonly used in vans, cars, SUV's, crossovers and other types of vehicles . Tread design plays a major role when it comes to winter weather grip. Because,  it is the part of the tyre that comes into contact with the road surface and provides winter traction.
The tyre company have become synonymous  with a great winter tyre product. Which has only improved with tweaking the tread design and compound in recent times. As a result we now have a world beating winter tyre.
Nokian Tyres Winner started out in Finland
Finland is where Nokian started out. As a result of their extreme winters. Then Nokian developed a winter tyre that could cope.
This new product falls in the category of an all-season tyre. Like most other tyre manufacturers then Nokian have fallen in line in making an all-season tyre to add to their excellent portfolio.
As a result of their great success in most of the snowy parts of the world. Including Canada and Russia, then Nokian have set up a dealer network.
Subsequently, here in the UK. Indeed we here a Pellon Tyres in Halifax UK are now  a Nokian stockist for our area of Yorkshire.
Nokian use their online website to direct would be customers to the nearest tyre dealer.
Auto Express has named the Nokian Weatherproof as its number one all-season car tyre in its survey of the segment. Testing a modest six tyres at Nokian's test centre in Ivalo, Finland for win…
Source: Nokian wins Auto Express all-season tyre test; dry performance remains 'concern' for segment : Tyrepress