Tyre Inspection Imperative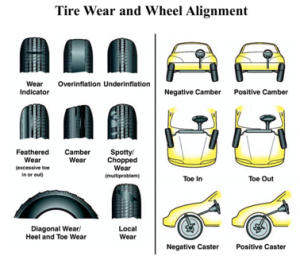 Tyre Inspection Imperative; Why do tyres need to regular inspections? This video explains what should be checked as part of a routine maintenance plan, and why.
In today's fast and furious road and driving conditions.Hence, it has never been as important for you to check your tyres. As a result, on a regular basis .The banner title of "tyre inspection imperative". Therefore, has never been a truer statement.
Many of our customers do not realise. What the effects of just one of their tyres. What the affect a loss of pressure can have on the handling of  cars. We had a guy in the other week. Who openly admitted that he had a screw in his tyre. Of course, he was pumping it up every week for the past six weeks.
That is ridiculousness ?  he thought he was doing the correct thing , but i wonder how long he had been travelling on the motorway with a tyre that only had half the pressure in it. In my opinion if i have ever had a car with a part deflated tyre, then the car never handles correctly and is difficult to control, constantly pulling to the side where the partially flat tyre is.
Tyre Inspection Imperative
Some of the worse culprits that i have seen have been van drivers.
They just do not correct the tyre pressures when their vans are fully loaded? in the worse cases you can see that the driver is struggling to keep the van in a straight line. In many cases the van driver must have a tyre blowout, just because of the heavy load combined with too little air pressure in the tyres. So the tyre inspection imperative, warning should be taken seriously at all times, and a safer journey will be the result.
A must watch video about the importance of checking your tyres? good visual aids have been added to make the video easy to understand, great for young people just starting to learn the ropes about driving and road safety including the very important tyres.
Sourced through Scoop.it from: www.youtube.com