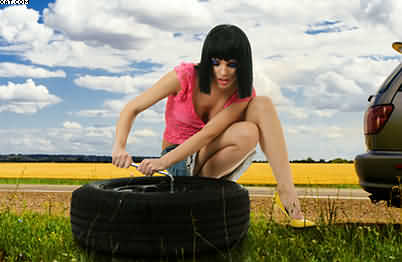 Women Drivers- not charged more than men for car repairs despite recent claims in the media, WhoCanFixMyCar.com argues.
When i saw the original post that accused service garages of overcharging our female drivers, i became very angry?
This article comes a little nearer the truth and finds that the reverse is more like the truth. I would like to think that on a like for like job, then men and women would be charged the same, but i am sure that each gender leans a little towards his or hers type of customer.
I noticed a few years ago now that our Women Drivers customer base was increasing and has now overtaken the men for visits to my service centre garage.
We have always been fair and honest with all our customers and i think that this has come across extremely well with our lady car owners. In fact i went a step further and now employ a female manager, to run my garage.
Deb has great strengths in the customer relations department and is excellent with both men and women customers, but i do not mind admitting that Women Drivers, do trust another lady in the garage environment and it is proving a very successful move on my behalf, with no negative affects, in all departments.
Are ladies charged more ?
This article has been seen to prove that in most cases women are let off more lightly when quoted for a like for like job? don't ask me why, but i think it may be closer to the truth than being overcharged by garages as the last report suggested.
garages can become more female friendly by small but important additions to the reception area. Here in my service centre, we always have fresh flowers on display and up to date womens magazines. Cleanliness is also very important and a fresh smell. How many garages actually smell of oil, tyres or petrol, this does not appeal to lady drivers.
We made these changes a few years ago are are reaping the benefits. We also make sure that our courtesy cars were female friendly, they usually do not like driving big old cars?
Of course another important thing to have checked is the timing belt changing time!
Sourced through Scoop.it from: www.motoring.co.uk