Bridgestone Tyres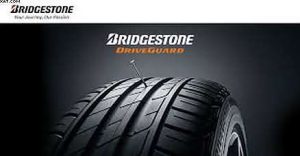 Bridgestone Tyres
Buy Pep Boys The all-cash deal follows pressure from activist investor Mario Gabelli
Bridgestone tyres may have joined the crazy world of tyre company buyouts. They have recently bought out American fast-fit network. Thus, known as Pep Boys.
In my opinion it all kicked off when Stapleton's followed by Kwik-fit were both bought out by a Japanese bank. This gave a wholesaler a complete tyre distribution network of tyre retailers.
This was followed by Michelin tyres. Of course, buying an online tyre retailer in Germany. European wholesaler Ihle Baden-Baden AG. They also purchased 40 % stake in Allopneus. Of course, France's largest tyre web shop. Subsequently, for 60 million euro. Then to complete the set. Purchasing the UK online tyre wholesaler Blackcircles. Offering tyre fitting across a network of UK fitting stations. Similar thing to what happened in the seventies and eighties. Of course, with the large tyre manufacturers buying up pieces of tyre retailers. Hence, to build their own chains.
These later became ATS who are still owned by Michelin tyres. The other chains such as Tyreservices group, Were formed by Goodyear tyres, who eventually fell apart. This also happened to Central tyres that were formed by Pirelli. So, they also fell apart.
Other tyre companies on the buyout trail
I worked for National tyre that was formed by Dunlop BTR, but yes as you can guess, they also fell apart, (although a smaller network still remains). BTR sold the company to Continental tyres and they then sold it to Axle Group Holdings Ltd.
I bet that with what's happening now, regret selling it. I have heard rumours that National is for sale, so with things as they stand watch out for a couple of bids? Who knows it could be Continental again or even Bridgestone tyres who are cash rich and on a spending spree.
The whole of the tyre market looks to be clambering for position. We also have tyre wholesalers Micheldever buying out independent tyre retailers here in the UK. A well-known Leeds retailer, Alba tyres have just sold their tyre business to Micheldever. It is well known that they are expanding their Pro- Tyre retail network. Then I would not be surprised at the whole being sold off, to a tyre manufacturer, once again Bridgestone tyres, are in the market for tyre retailer and wholesaler in the UK.
Bridgestone tyres are now the world's number one tyre company and are extremely cash rich. Bridgestone tyres have not shown any past hesitation in buying out smaller tyre manufacturers and so in my opinion will not want to fall behind Michelin in setting up an internet and retail chain network.
I do find I strange that companies such as Bridgestone tyres would allow their tyre products to be sold on a Michelin tyres owned website, and have them fitted in a Michelin owned Fitting station ATS?
#Eric Roberts
Sourced through Scoop.it from: www.usatoday.com