Wheel Alignment does really Matter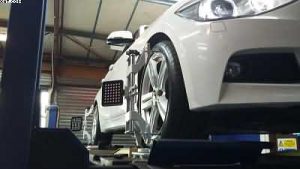 Wheel Alignment does really Matter
Laser guided wheel balancing. Makes us feel like a Bond baddie! #gsp9700 #roadforcebalance #wevebeenexpectingyou pic.twitter.com/R1oHmoguvo
Wheel Alignment does really Matter for a better ride?
I know the tyre  industry keeps on harping about wheel alignment. Hence, it is a good revenue for us. But it is very important to have a comfortable and safe ride. So when you are driving your car.
The holiday season will be starting here in the UK very shortly and many families will be heading off on their holidays. Hoe annoying is it to find that two miles down the motorway, you car starts to pull to the left or the right and you are constantly trying to keep the car in a straight line.
Most drivers are now familiar with the fact that Wheel Alignment does really Matter? When they have new tyres fitted, they will very often ask for a wheel alignment check. Tyres are very expensive items and the drivers now know that the new tyres can be scuffed off very quickly if the wheel alignment is is not correctly set up.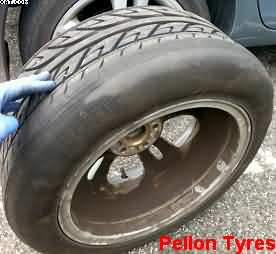 Another common alignment fault is that the cars steering wheel has to be constantly corrected. So as your car pulls to the left or the right, as you are driving along. This is very uncomfortable? A simple wheel alignment adjustment will correct this, nine out of ten times, so Wheel Alignment does really Matter.
The other bad experience is a "wheel wobble"?
This is when your car steering wheel starts to shake at a certain speed. It it usually right on the speed limit(70 mph) here in the UK.
You have to drive slower or faster to be able to drive the car more comfortably, without the steering wheel shaking you to bits.
The best thing is to have your wheel alignment and wheel balancing checked the week before you set off on your journey. You knoe it makes sense.
http://www.pellontyres.co.uk/TyreInfo/GuideToAlignment
Sourced through Scoop.it from: twitter.com