TyreSafe Including Winter Weather Tyres
TyreSafe Including Winter Weather Tyres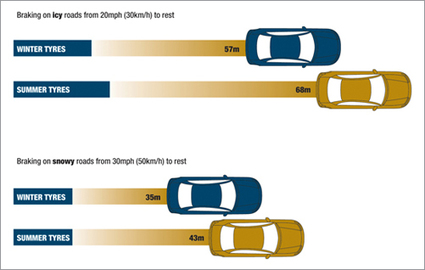 TyreSafe were set up with the responsibility of raising the awareness of the importance of the dangers of defective and worn tyres.
There is no doubt about it but tyresafe.org are the place to go. In the UK for good tyre safety advice. Thus this site is well worth a look.
Tyresafe is Britain's number one tyre safety organization.
They were first set up in 2006 and is a non-profit making organization. Dedicated to alarming the public of important tyre safety matters. Thereupon, towards the problems with the use of defective and illegal tyres.
The awareness campaigns that the group sets up. Are all in line with a current duty of care regulations. Of course, also the legislation that covers vehicles, here in the UK.
We at Pellon tyres in Halifax Yorkshire UK have now been a member for four years.
As the owner of the tyre business. Tyresafe has given me much confidence to drive my ideas and grievances forward. Including my pet hate and that is the selling of illegal part worn tyres.
The organization, have done much work in making the public more aware. Especially, of this growing worldwide problem. Which is the thing that I am always writing about. People are just not conscious of the dangers of part worn tyres.
Over the past few years. It was good to see that other important organizations have joined Tyresafe. Because of their recognition. As well as tyre manufacturers, wholesaler and retailers (like ourselves).
They have been joined by outside tyre groups such as car makers and equipment makers; such has been their impact on safety matters.
Tyresafe also works in close cooperation with other organizations. As expected, like the police and fire service. Thus are often coordinating with the Highways Agency and Roadsafe as well as giving advice to local councils.
Tyresafe helps to reduce road casualties
We at Pellon tyres here in Halifax UK are proud members of www.tyresafe.org.