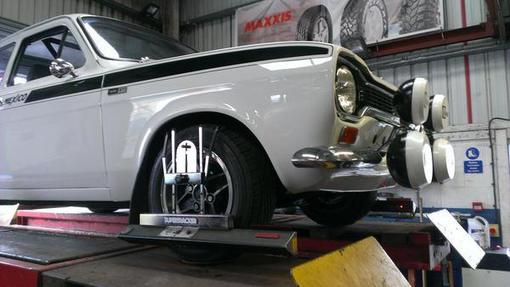 Correct wheel alignment will improve handling, road holding, safety, tyre life and fuel consumption pic.twitter.com/V8jytQKBDN
Source: twitter.com
Win Campbell is a well known tyre expert in the Northeast of England in the UK. Like myself he is a big fan of having your wheel alignment checked, especially when you fit new tyres.
It is so important and you could be throwing your money down the drain, because out of alignment will wear away your tyres at one side of the tread and ultimately, cost you money.
http://www.pellontyres.co.uk/TyreInfo/GuideToAlignment
This is one of the most common two words that you hear in most tyre depots across the UK, Wheel Alignment?
I am pleased that in more recent years the public are getting used to the idea. We try to encourage all drivers who are having new tyres fitted to have a wheel alignment carried out at the same time.
Believe it or not it does save you money in the long run, mainly in tyre wear. Not only will that but your car feel more comfortable to drive. One of the most day to day problems that we get is drivers complaining about their cars pulling to the left or right.
This is due mainly to the car driving over a pothole or curbing the car when parking.
This knocks out the wheel alignment? This is what I mean by better driving comfort, the car becomes more difficult to drive because it is always pulling in one direction or the other. It feels like your steering wheel is not straight. In fact it is the wheel alignment that needs re-adjusting with the steering wheel in the straight position.
Hope that is a bit clearer?
Pellon Tyre and Auto-centre offer car and van servicing and repairs to all makes of vehicles. We are members of Unipart Car Care centres and give a nationwide guarantee for all our work and parts. We also sell Apollo Tyres online from our website