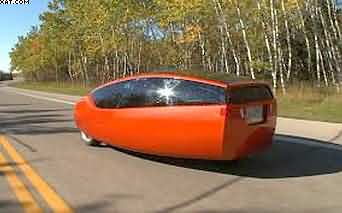 Garages will cease to exist, become reclaimable real estate…and other ways #autonomous Self Driving cars will change our lives: http://t.co/xey203y2re
Wow if like me you work in the auto industry then we had better be looking for another job?
This article portrays a nightmare scenario for the whole of the motor industry?
Why?
Driverless Cars.
You have to read it and keep nipping yourself every now and again. I still do not see a future for self driving cars and just think that it is huge companies with shed loads of money to burn.
I can not see how you could even start mixing the self driving cars on the same rods as cars with human drivers.
These self driving cars can not think like humans. it was proven when self driving cars were stuck on a roundabout, during in testing. The car could not think how to join the roundabout, because all the human drivers were using their brains and speed of thought. They were nipping out, leaving the self driving cars with no where to go.
Also the auto industry generates billions of dollars to the various exchequers and employs billions of workers. How are these things going to replace the lost revenue from taxes.
Also what about the insurance problems and the emergency services, what are they going to use?
My blood is boiling at the moment. So I will cut short, but I don't think it will ever happen, only perhaps on a new planet in three hundred years from now.
I have recently to be lucky enough to visit Rome the capitol of Italy. When i saw the the organized chaos of the Italian traffic system I had a little chuckle to myself, after the thought of the introduction of Self Driving cars into their system.
No disrespect of any Italians who may be read my blogs, because their traffic system does work, albeit at high speed? we will have to see?
2020 Update
Of course here in 2020 we have the Corona Virus outbreak which has brought most thing to a halt. Including, the progress of the driverless car.
here in Halifax we just keep on plodding away fitting tyres and servicing cars in the good old fashioned way. In my opinion these "fads" will come and go! Moving forward I think that the horrific cost of this pandemic will put much of these crazy ideas on the back burner.
Sourced through Scoop.it from: www.wearobo.com
www.pellonautocentre.com/our-blog/