Effectiveness-Winter Tyres
For maximum safety winter tyres should be fitted to all four wheels. However, it is possible to fit them on your drive wheels only. Drivers, can't always afford to buy a set of four tyres and so two winter tyres is better than none.
Mixing summer and winter tyres could result at either end of your car sliding, or spinning causing you to lose control. This is unlikely but it could happen in unfortunate circumstances. The wrong time and the wrong place.
This year I fitted winter tyres to my car before the bad weather hit. The difference when driving in snow is incredible compared to summer tyres. Drivers have raved about the safety and effectiveness of their winter tyres in snowy conditions.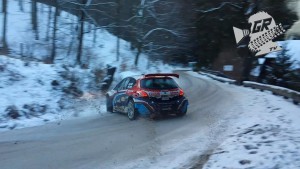 Because the temperature only has to fall below 7 degrees, winter tyres are more efficient the summer tyres. Winter tyres should go onto your car from November to March. Consequently, the whole of the UK should be fitted with winter tyres. Furthermore, there would be fewer accidents and travel chaos. This chaos happens every time it snows on the motorways and hilly areas.
Effectiveness-Winter Tyres
Winter tyres are not illegal to use on British roads. Indeed, we are one of the few European countries where fitting winter tyres is not a legal requirement.
There are many excellent brands of tyres available in winter patterns. Different tyre retailers sell different products. Take it from me, they are all worth fitting for your safety. The video shows just how effective these tyres are in bad conditions.
We here at Pellon Tyres in Halifax, Yorkshire, UK fit thousands of winter tyres every winter. We sell most brands of tyres. Finally, we recommend that you bring down the cost, by fitting mid-range winter tyres. Brands that we recommend are Apollo, Vredestein, General and Jinyu.
Fitting Winter Tyres Could Save Your Life