Fake Brake Parts
Brand reveals how to spot counterfeits and highlights the consequences of fitting fraudulent parts Aftermarket brand, Mintex is warning independent garages about the dangers of fitting counterfeit parts and says it's important that garages know how to spot a fake and understand the consequences of fitting fraudulent parts. According […]
Fake Brake Parts
This warning comes out of the world famous Mintex brake company. However, It is not a new problem here in the UK. In my opinion, it started when thousands of back street car part shops started to open up in the late seventies.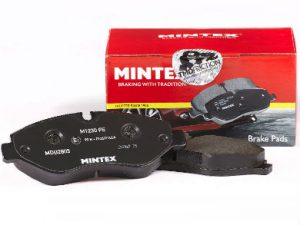 Many of the brake parts and indeed other car parts were fake. My father, worked in an old established car parts company in Dewsbury, here in the UK. Of course this business was badly affected. Consequently, they could not compete with the cheap imported and fake brake parts, that these bucket shops were selling.
I also remember a TV programme of undercover reporters. Because, I was in the trade, I took great interest. The TV programme had perpetrated a group of counterfeit car parts manufacturers in Turkey. The parts included brake linings and discs and pads.
Fake Brake Parts
Thus, they were made in Turkey and counterfeited with leading manufacturers. Accordingly, they were even branded as names such as Mercedes and BMW. You could order any box name that you wanted.
These were then imported into the UK and sold at cheap prices in bucket car spare shops. Therefore, killing off old established local businesses.
It looks like the practice has raised its ugly head again? that's if it ever went away?
Eric Roberts
Aftermarket brand, Mintex is warning independent garages about the dangers of fitting counterfeit parts and says it's important that garages know how to spot a fake and understand the consequences of fitting fraudulent parts.
Click here to view original web page at garagewire.co.uk