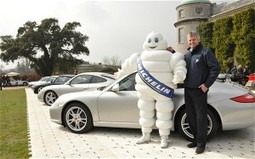 Ben Collins – the racing driver once known as The Stig – puts Michelin tyres premium and budget tyres to the test to see if price can impact performance
Source: www.telegraph.co.uk
A much watch video that really tells you about the tyres that you are buying. Michelin tyres versus a budget brand
Michelin tyres-You pay for what you get?
While I feel it important to compare consumer brands, I think that you are normally looking at a cheap product compared to an expensive product and all the things that slot in between the various things. It is saying why Primark clothes are cheaper than say Marks and Spencer cloths. There are hundreds of differentials you could look at, but at the end of the day they are after all only clothes and you pay your money and take your choice.
It is the same for millions of other products that we buy, at the end of the day we are not really comparing like for like, after all a coat is a coat and a handbag is a handbag. You can only compare like for like products that are the same make and the same quality. It makes sense then that am Michelin premium tyre should be of much better quality than a cheap budget brand of tyre, after all its not rocket science.
Michelin tyres have over a century of expertise
Like all the top tyre brands, these companies have put billions of hours of time and money into research and development, until we have reached the very high standard of today's tyres. These products have reached higher and higher standard over the years to give the high performing car tyres that we can fit onto our cars and enjoy today.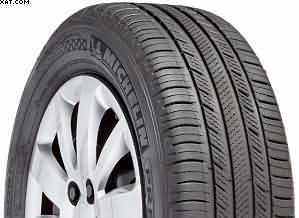 The budget tyre companies that arrive on our shores from places like China are in a completely different class, to the top tyre companies. Please don't get me wrong I think that there is a call and a place for budget tyre brands, indeed at the moment the cheap new tyre is out selling the premium tyre products, (at least in my area of Halifax in Yorkshire UK).
The thing that I am not sure about is when videos are made comparing these products. I think it would be much fairer to compare the budget tyre brands against each other and the premium tyre brands against each other say Michelin versus Goodyear or Pirelli. I think that we all know that a Michelin tyre will stop at a much shorter distance than a budget tyre?
What about the other things that should be thrown into the equation? For example would the results have been the same if the test had been carried out on a Ford Fiesta or a Vauxhall Corsa? I do not think so. They always seem to use a top of the range model, with all the mod cons, to test these tyres, when it is obvious that the Michelin tyres are going to outperform some budget brand from some far eastern country.
Another factor is the Price? It does not take much time now to compare tyre prices on the internet and you can clearly see that Michelin tyres will cost £30 to £40 more than for the same size tyre in a budget brand. Does this money pay for the extra 10 yards braking distance, I don't know? I only know that the consumer has the choice, whatever he or she is going to buy including tyres for their car.
We can all make the choice when we now buy a tyre, because all the tyres now have a label system which will tell them just how good their tyre is before they buy it. If things like mileage or braking distance are important to them they can choose to buy one of the
premium brands, but if it is just a tyre that they need, because they are restricted to a certain financial budget, then it would be a budget or mid-range tyre that they would go for.
We know that these tests are carried out in good faith, but they are really just adverts for tyre company concerned, the tyre information is clearly shown on the tyre label before the tyre is purchased, you pay your money and take your choice.
Pellon Tyre and Auto-centre offer car and van servicing and repairs to all makes of vehicles. We are members of Unipart Car Care centres and give a nationwide guarantee for all our work and parts. We also sell Michelin Tyres online from our website www.pellontyres.co.uk by using the tyre selector and choosing your tyre size. We offer courtesy cars to local motorists who need to go to work and leave their car with us for work doing. We are also an official MOT testing station and are members of Motor-codes, who carry out checks for high standard of equipment and workmanship.