Pothole Britain
Pothole Britain-Potholes to be tackled at last?
As a keen blogger and the owner of a tyre business and garage, I am always interested in the things that affect my work and over the years one of the big things that have concerned me has been the dreaded "pot holes".
It is perhaps one of the things that the north south divide has plagued us with. I mean it seems to me that the north has many more potholes than the south. Even going as far back as the Beetles, the now famous lines of, "four thousand holes in Blackburn Lancashire", comes to mind.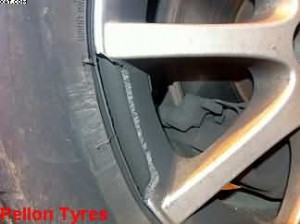 However I can't help thinking that although a negative thing, this is always good for business and these pot holes have disabled many a thousand tyres and broken just as many car suspensions and springs.
However it appears that the problem has come home to our MP's in London and it has been announced that £6 billion is to be allocated to local councils to tackle the problem and try to improve our roads. The money is to be released between 2015 and 2021. This will be additional funding and should help them carry out the work without affecting the tax payers.
For more reading… https://www.gov.uk/government/news/6-billion-funding-to-tackle-potholes-and-improve-local-roads.
Pothole Britain
In my opinion, many of the potholes that we now see in our roads . Thus, have been caused by the huge amount of resurfacing. Hence, that has gone on over the past four winters. Here in the Halifax area of Yorkshire. Many of the gritting trucks have a snow plough attachment. Connected to the front and i have noticed that the small wheels that help the heavy snow shifting blade are missing on some of the vehicles, which can cause the roads to tear and eventually break up, eventually turning into a potholes.
Other causes are when the wet starts to freeze. The damaged area then deteriorates more as the traffic runs over it. Causing the actual hole to appear. The tarmac surface breaks up down to the hardcore and a larger hole then starts to form.
Pellon Tyre and Auto-centre offer car and van servicing and repairs to all makes of vehicles.