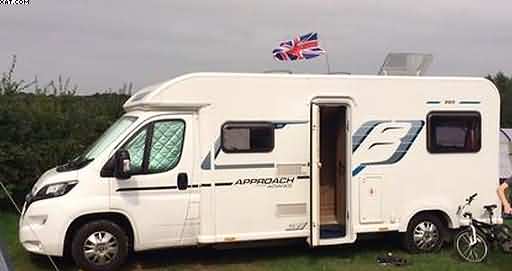 Checking the tyres on any newly-purchased motorhome is critical, writes Nigel Donnelly, a few weeks into ownership of his T25 VW campervan

All tyred out-Motorhome tyres,have yours checked
This article has reminded me about the importance of tyres for the motorhome?. I must admit that i envy the owners of these homes on wheels and it is a thing i must look at for the future.
The motorhome market has just exploded in recent years, replacing the once popular caravan for use on holiday adventures. These vehicles come in all shapes and sizes and it is no surprise that so do the tyres?
All tyred out-Motorhome tyres check out the load ratings
The new style motorhomes come in all shapes and sizes, including large ones with twin rear axles, that can carry large weights.
These are the main ones to look out for?
It is very important that you take your tyres really seriously and take a good look at tyre sidewall markings. if you buy a second hand motorhome please make sure that the previous owner has fitted the correct tyres before he sold it to you.
Most reputable motorhome companies will have checked to see if you have the correct tyres fitted, but it is your responsibility to double check the tyre size and just as important the load ratings and ply ratings.
Some tyre companies such as Michelin even make a special tyre to fit motorhomes, called the Agilis Camping. This tyre has a great tread pattern to ensure that your motorhome does not get stuck in a field or other off road situation. The tyre also has the correct load ratings for such a heavy vehicle and so are well worth looking out for.
http://www.pellontyres.co.uk/Tyre/Details/Michelin/Agilis+Camping
Sourced through Scoop.it from: www.practicalmotorhome.com