We take you on a journey of discovery to understand the difference between winter tyres versus summer tyres in all road usage conditions. Find the right summer or win…
Source: www.youtube.com
Another great Michelin video.
We are the half way stage of winter here in Halifax Yorkshire UK. I must admit that as the owner of a successful tyre business, I still feel the need to write about the important of winter tyres versus summer tyres, as the beginning of winter approaches in November.
I am not the only one in fact there are thousands of safety conscious tyre manufacturers and tyre retailers who like me try to get the driving public to fit winter tyres versus summer tyres as the winter approaches.
In general I am pleased with the response of the public over the past five winters, there has been a growing trend to fit winter tyres, by the public, as they realise how much safer they are when coping with the winter weather, including the growing amount of snow that we are having these days.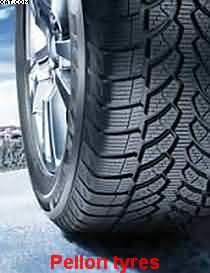 In the old days we would only ever see the rich customers, who were going to drive to Europe, probably skiing. These drivers would have to fit winter tyres versus summer tyres because it was the law in countries like Austria and Switzerland, where the ski resorts were located. The tyres then were just summer tyres with a heavy tread pattern, making them noisy on tarmac roads, but effective in the snow.
I must admit that we were all excited when a customer ordered some snow tyres, as it was a change from our normal routine of fitting the same old tyres to the same old cars. Older tyre depot owners will recollect this and know what I mean?
As time went on more and more European countries would have to fit winter tyres by law and so the tyre manufacturers had to come up with a better winter tyre product. Cars were getting faster and more comfortable to drive and so different materials were used in the tyres compound to make them more flexible in cold weather.
Winter versus summer tyres-Silica introduced
The introduction of silica into the tyres compound helped to solve this problem. Also the tyre companies had to come up with ways to dissipate the water and slush that clogged up the tread which had previously been done by fitting a heavy tread with big lugs, for grip. The big lugs were affective but would build up road noise at speed.
Tyre companies started to experiment by using more  tinier slits, that were previously used, which would open up and release trapped snow and water, enabling the tyre to grip on the surface, they allowed a bigger surface area to give the tyre better grip and traction. These are known as "sipes", I talk all the time about sipes but they were an important evolution in the development of the modern winter tyre.
These two combinations the silica and the addition of a much effective tread pattern were the key ingredients that help develop the modern winter tyre versus summer tyres. These tyres are now also available in all sizes to fit all cars including SUV and Crossover cars.
Pellon Tyre and Auto-centre offer car and van servicing and repairs to all makes of vehicles. We are members of Unipart Car Care centres and give a nationwide guarantee for all our work and parts. We also sell Michelin Winter tyres Tyres online from our website www.pellontyres.co.uk by using the tyre selector and choosing your tyre size. We offer courtesy cars to local motorists who need to go to work and leave their car with us for work doing. We are also an official MOT testing station and are members of Motor-codes, who carry out checks for high standard of equipment and workmanship.