Caravan Tyre safety Advice
Caravan Tyre safety Advice
This is an important time of year for the owners of caravans and motorhomes. Such people look for their quest for tranquility and more importantly freedom. Therefore, it is the time of year when the owners of these vehicles just cant waite to free themselves from the shackles of winter.
Caravan and mobile home ownership has gone through the roof in recent times. Hence, I think that this is due to the older generation having some spare money. Due to various reasons. Pensions on retirement and the downsizing of their homes are the usual reasons.
In my opinion it is just the sign of a successful life. However, it is always a good thing to have a good check over of your vehicle. Thus before setting off on your next adventure. Tyresafe are always the first to offer some good and sensible advice. Especially when it comes to the tyres and tyre safety.
Tyresafe take their responsibility very seriously. This responsibility is always backed up by excellent articles and videos. This video is no exception to the rule. Consequently, as the owner of my own tyre retail depot. Then, I have the greatest admiration for the non-profit making organisation.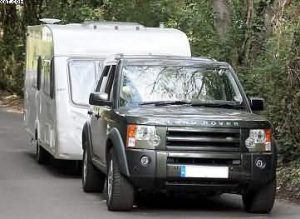 In general caravan and motorhome owners show a responsible attitude towards their vehicles. As a result, we see our customers, having their vehicle checked, year after year. Indeed, it was only the other saturday that a guy brought in two of his caravan wheels for us to check over.
The guy owned one of the larger units. Hence that was a four wheel unit. Therefore, he brought the wheels to us in pairs. On close examination, the tyres were showing signs of cracking. This is due to exposure to the sun. Thus, at the first signs of any cracking. Then the tyre must be changed.
Enjoy the video  Eric roberts