Continental Tyres-Have made first Winter tyres-using Dandelion
Continental Tyres-Have made first Winter tyres-using Dandelion
Believe it or not my other interest in life other than a garage owner has been my love of nature and keeping different animals as pets. One of my favorite pets to keep in the beginning was rabbits and guinea pigs. These animals have always been a good type of animal to keep when starting out looking after pets. Some people think it is cruel to keep animals in small living quarters, but I am convinced that it set me on the road to become a sensible caring person in later life and as a businessman, passing good attributes onto my staff, to help create a good working environment.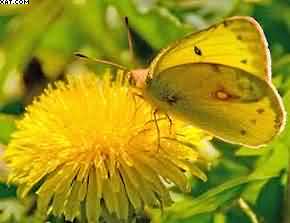 To get back to the point, I used to walk a couple of miles each morning to collect greens to feed my animals with. One of their favorite greens was the humble dandelion. The thing that many people will notice about the dandelion is that when you pick them, they leek out a sticky white substance. I used to wonder if ever this liquid could ever have a beneficial use, in medicine or industry.
When I grew up and went into the tyre industry I always wondered about the similarity of the dandelion juice and the latex that was drawn from trees to manufacture rubber. It was also similar to a product that was used to self- seal tyres if they had a small puncture with, a white sticky latex type substance.
Continental Tyres-Have made first Winter tyres-using Dandelion
I could not believe that now in my later years. Continental tyres have worked together with an organisation known as the "Fraunhofer Institute". To actually develop this by-product of nature. Latex from the dandelion plant. As a result, into making tyres. Thus  the very thing that has kept me and my family in a living all these years. The molecular structure of the humble dandelion is very similar to the latex. Which is grown for the tyre and rubber industry. Naturally, in vast forests in warmer parts of the world.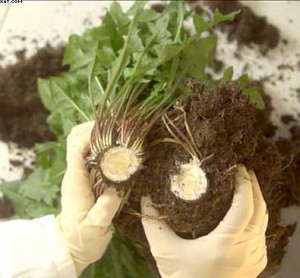 The plants that have been used are a variety of dandelion from Russia. Hence, and can be grown anywhere in the temperate regions of Europe.
They have been grown in vast quantities all around the Continental factories. Throughout the continental Europe. This is a great environmental achievement. So and earlier this year (2014). Then the German tyre company was awarded an environmental and economic prize . Known as the "Green Tec Award" in the automobile category. Something that Continental tyres are truly proud off.
Continental Tyres-Have made first Winter tyres-using Dandelion
The humble dandelion was always seen as a weed. hence, to many gardeners . But in recent times has been recognised as been one of the earliest wild plants to flower. Providing nectar and pollen for early bees and butterflies. It now also used in flower schemes because of its early flowering. Besides, where it was once hacked down as a weed. So it is now left in situ to flower. Therefore, this new development from Continental. Will put the dandelion up there with all the other important finds. In the search for a greener planet. Continental tyres are to start building tyres using the dandelion latex
The research has been going on for a number of years now. So armed with a large acreage of Russian dandelion plants. Grown around the tyre factory. They decided to use the new product now known as "Taraxagum", in the manufacture of some experimental tyres.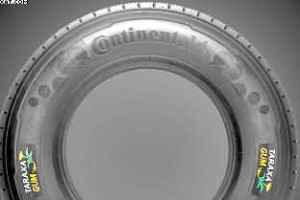 The tyres that are used are winter tyres because they already contain a large amount of natural rubber.
The winter tyres natural rubber has been completely replaced by the new marketing name teraxagum, and will be extensively tested this winter near Hanover in Germany and also in Sweden where the temperature gets very low.
Continental Tyres-Have made first Winter tyres-using Dandelion
Dr. Andreas Topp, Head of Material and Process Development says… "The development process of Taraxagum has been very promising so far and we are continuing the industrialization together with our partners. We are very confident. That our current research results will be confirmed. Especially, through the tyre tests. So that they will meet the performance targets,"
In my opinion Continental tyres have struck gold. Hence, with this new product. It will also save billions of Euro's in transport costs. Because the dandelions will be able to grow here in Europe . Close to the tyre manufacturing plants. The new tyres will undergo many trials. Before they a released for sale. A time period of ten years has been mentioned.
Pellon Tyre and Auto-centre offer car and van servicing and repairs to all makes of vehicles. We are members of Unipart Car Care centres and give a nationwide guarantee for all our work and parts. We also sell ContinentalTyres online from our website