CrossClimate tyres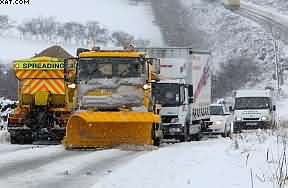 Fleet managers from UK emergency services have given the thumbs up to Michelin's new CrossClimate tyres – the first summer tyres with winter capabilities – following a day of testing at the MIRA proving ground.
As the year flies by, it will be time again to be thinking about winter driving and winter tyres.
The guys who run our emergency services are already thinking about the winter ahead and in this article have attended a tyre trial, looking at the Michelin CrossClimate tyres.
Michelin have put much time and research into this tyre and hope that it will bridge the gap between summer and winter tyres.
Unlike other tyre manufacturers products the CrossClimate tyres are said to be a summer tyre that is also suitable for spells of cold and snowy weather.
We have already sold some of these CrossClimate tyres here in Halifax Yorkshire UK. We are in a hilly district and have many customers who fit their winter tyres every October and November.
Michelin hope that with the new CrossClimate tyres, then drivers will not have to change from summer to winter tyres every year?but i am not sure?things do not seem to end up like that in the tyre trade and i do not think that the CrossClimate will make a clean sweep of it?
The new Michelin  tyres are also attracting the attention of fleet car managers. The fleet car and van industry are always looking for other ideas that could save them money in the
long run. The CrossClimate tyres will stop the need of changing the summer tyres for winter tyres and at the end of winter, the other way round. The CrossClimate tyres will do the one job.
I also believe that this will also open up opportunities for other manufacturers with a similar product. I am thinking about the excellent Nokian Winter Tyres. These are also suitable for all weathers, and i think they would also be more cost effective.
https://www.wintertyres-yorkshire.co.uk/?s=crossclimate