Honda Civic Winter Tyres
Honda Civic Winter Tyres
I must confess, that the general Altimax winter tyres, was a new concept to me. hence, it is a tyre brand that I am just getting to grips with?
Here at Pellon Tyres in Halifax, UK, we became General tyre retailers earlier in 2016. For this reason, I became disenfranchised with some of the other tyre companies.
If we are promote and sell a product, then we require a little loyalty. In my 40 years in the tyre business I have been let down by many tyre companies. They seem to accept that when you build their product base in a certain area. They then flood their tyres into your area. Thus breaking their promises.
The latest tyre company to do this was Yokohama tyres. We became dealers in the Halifax area. Accordingly, we sold thousands of their tyre products, including winter tyres. The next thing we knew. Yokohama were selling their tyres online at a highly discounted price.
We were not worried, because we also offer tyres online and could easily compete with the prices. However, it was the fact that a promise was broken that annoyed me. This brings me onto General tyres.
I was looking for another product to replace Yokohama. As a result we were approached by General tyres.
General  are Owned by Continental tyres and are therefore well respected, designed and manufactured, including the General Altimax Arctic.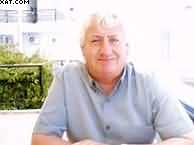 Having some fun in my '07 Civic LX riding on General Altimax Arctic snow tires. Awesome tyres, awesome price.
Let it snow!

http://www.pellontyres.co.uk/Tyre/Details/General/Altimax+Winter+Plus