Pilot Sport Cup 2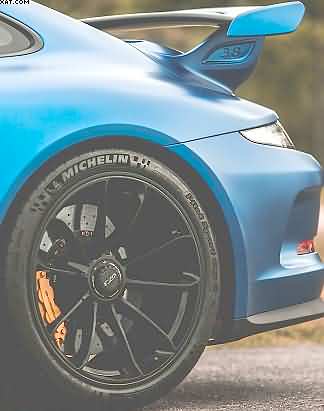 Pilot Sport Cup 2 by Michelin tyres ;Just like the Porsche 918 Spyder and GT3 before it, the new and hotly anticipated Porsche Cayman GT4 comes fitted with Michelin Pilot Sport Cup 2 tyres
Michelin tyres are starting to compete again. They are entering more motorsport events and bringing out new types of tyres, with greener credentials.
Michelin recommends that you fit the Pilot Sport  Cup 2 tyres in sets of four
This tyre is another product straight from the Michelin motorsport developments. Consequently, I have stated on many occasions that the more involvement that tyre companies.Especially, in the field of motorsport, then the better the end product will be when making new tyres for the cars of the masses.
The Pilot Sports Cup 2 tyres are no exception to this rule. The research and development that the giant French tyre company. Naturally, has gained from their years of involvement in the motor racing scene.Thus including F1 and the famous Le Mans 24 hour races.
---
The Pilot Sports Cup 2 tyres were developed for the drivers with a desire to become a racing driver.Because they are firstly known as a track day tyre, in fact, the tyre is a semi-slick but meets all the requirements of a legal road tyre.
The tyres are primarily made to be used on a dry track. But when the weather is wet.It is advisable to alter your driving style.Hence to drive with more caution,(a bit like the Michelin tyres in days gone by).As expected,they were never renowned in the wet?
Great Value the Pilot Sports Cup 2 by Michelin tyres
When driving your car on a track day with these tyres fitted. Hence, you should do the first few laps at a steady speed. To gradually build up the heat of the tyres. Therefore, this is best observed when you see the F1 cars doing warm up laps. This practice makes the tread compound softer. Therefore, will aid the tyres grip. Especially, in dry weather conditions. Of course, on which the Pilot Sports Cup 2 tyres are better suited.
Tyre pressures are also important. Thus, and should be adjusted from normal road pressures to the recommended pressures. Naturally, used on the track circuit. Of course re-adjust the tyre pressures back for regular road use.
Finally,the precise benefits of these tyres. Can be seen on the Michelin website by looking at…http://www.michelin.co.uk/tyres/michelin-pilot-sport-cup-2
Source: www.telegraph.co.uk
http://www.pellontyres.co.uk/Tyre/Details/Michelin/Pilot+Sport+Cup+2