Michelin CrossClimate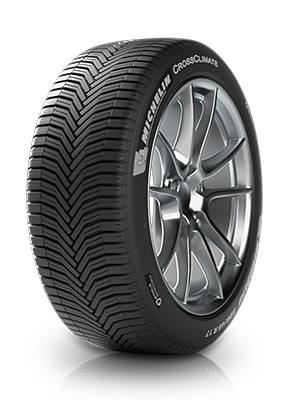 Not a winter tyre, not a summer tyre … not even an 'all-seasons' tyre – so what is the CrossClimate? | PistonHeads
Source: www.pistonheads.com
This has been an active debate in my LinkedIn tyre group would this new tyre from Michelin CrossClimate. I think that the new tyre will be a success but will not affect the sale of true winter tyres.
In an excellent reply, A representative from Michelin explained why the new tyre is different. Hence,  from other similar types and is not the same as an all-weather tyre.  Because of the sipes and the compound of the tyre.
Michelin CrossClimate

in the debate?

If nothing else the Michelin CrossClimate tyre has opened up a discussion between the tyre dealers. As to what the tyre is?
The answer will be coming up later in my article. For years now we have had different tyres. Of course,  coming out from various tyre manufacturers.

These have claimed to be an all-season tyre. In other words. Naturally, a tyre that will cope with dry, sunny weather in summer. Therefore will also deal with inclement weather in winter time, including ice and snow.
In my opinion, the objective was never quite reached. The problem in achieving this has always been a perennial one.

It 's hard to combine the correct compound with the tread pattern. Thus,  would be required to give you winter grip in snow.
Vredestein (now owned by Apollo tyres) have always made a good quality winter tyre. That has won many awards over the years. But in my opinion. We always found that the "Quatrac" which was an all-weather tyre, tough to sell. It was as if the customers had a fixed idea of what they wanted.
Here in Halifax Yorkshire UK. We have a good uptake of drivers who want winter tyres fitting. Because we are in a very hilly district. Therefore, we do experience snow throughout the winter period. They have a fixed idea of what they want. They want to be the ones that can get to school and work on snowy mornings, because of the winter tyres fitted to their cars and SUV's.
The Michelin CrossClimate
started a great debate in a LinkedIn tyre forum, with some members doubting that this tyre was any different to the ones before it, but I had a great comment from a Michelin Guy who told us exactly why the CrossClimate was an entirely different tyre to its predecessors
I will publish the comment as soon as I get permission from the writer.
For more interesting reading  http://www.michelin.com/eng/media-room/press-and-news/michelin-news/Innovation/The-new-MICHELIN-CrossClimate-tire-a-turning-point-in-history
http://www.pellontyres.co.uk/Content/Page/A+Michelin+new+CrossClimate+Tyre
In a recent reply by way of a comment,