Pirelli Cinturato All-Season Tyre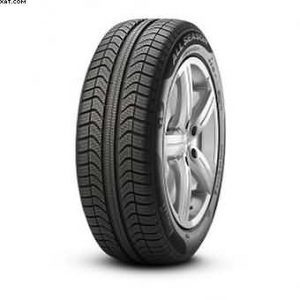 Pirelli Cinturato All-Season Tyre

Following in the footsteps of other large tyre companies. Then Pirelli have developed an all-season tyre that can be used on high performance vehicles. Pirelli offer the public a tyre that covers winter and summer climate changes.

I personally like this idea. Especially for drivers who live in hilly and mountainous regions of the world. For this reason then these tyres benefit the driver when changing from a nice sunny day to a torrential   downpour. Also these tyres will cover a wide range of temperatures. Consequently , helping the driver on a sudden unexpected frosty morning.

In common with many other all-weather tyres, the new Pirelli tyres have a much lower noise levels say compared with similar products of yesteryear. Also this tyre could be a competitor for the Michelin CrossClimate range of tyres.

An added bonus on the Pirelli all-season tyres is the use of seal inside technology. Hence, this gives the tyres protection against nails and screws penetrating the tyre. Objects of 4 mm long can penetrate the tread without the tyre deflating. Although this tyre is not a runflat, it certainly gives some protection from picked up sharp objects in the road.

Finally the new tyre is equipped with tread blocks that will stand up to a certain amount of snowfall. This is where I slightly disagree. Therefore I am not sure that this is as good as a traditional winter tyre such as Nokian Winter tyres. My gut feeling is that if you live in a snowfall area or hilly area. When snow can become a problem, then buy genuine winter tyres.

Eric Roberts

Season Tyre is Pirelli's first all season tyre. Buy now with free next day fitting at Pellon Tyres Halifax UK.
Source: Pirelli Cinturato All Season Tyre.