Correct Tyre Pressures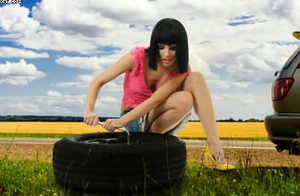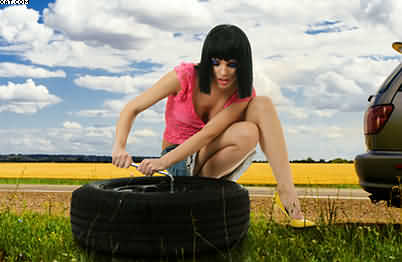 Correct Tyre Pressures
When we fit new tyres to our cars, then everything should be "hunky dory" . The correct tyre pressures and the wheel alignment will determine the way that your new tyres will wear and the amount of money that you will throw away?
What do I mean?
well you should keep an eye open to see if your tyres are wearing evenly or not. By evenly , I mean wearing straight across the tread equally. The general problem is with your tyres wearing off at one edge. Either the inner edge or the outer edge. Of course, this as most drivers seam to know is usually a wheel alignment problem and can be
separated with the other money waster.
Correct tyre pressures are usually spotted when it is a little too late and premature tyre wear occurs. We should be checking and adjusting our tyre pressures at least once a week in my opinion, but this is often not the case, and the pressures are neglected.
What are the signs
Under inflation will wear your tyres away at the edges and your car may not handle very well.
Over inflation, will wear your tyres away in the centre and your car will once again fail to handle very well, usually a hard ride and over steering may occur.
These problems can be corrected by inflating your tyres at regular intervals. If your are not sure about what to do, then it is still important to have the correct tyre pressures and you should visit your local independent tyre dealer. They would be pleased to check that your car has the correct tyre pressures and is safe for the road.
We at Pellon Tyres in Halifax literally drop everything when a customer wants their tyre pressures correcting.
We feel that it is such an important thing to do that we attend to any customer that wants their pressures checking immediately.
Since writing this article then TPMS systems are now taking over. Hence, the task of warning the driver about falling tyre pressures.