Tyre Manufacturers Best Winter Tyres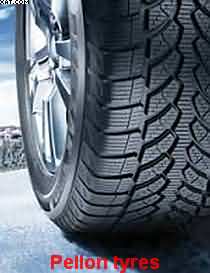 What's the best winter tyre on the market? Here are the results from our winter tyre test
Source: www.evo.co.uk
Tyre Manufacturers Best Winter Tyres
Tyre manufacturers are now fighting to produce the best winter tyres
So the article on the link reminded me that not long ago. Then the major tyre companies. Were not all that concerned about the winter tyre trade.
Especially here in the UK. I know that I have written about this before ! But at one time the only people to buy winter tyres were the lets say "better off" drivers . Consequently, who could afford to go  skiing for their winter holidays.
Farmers and other country folk would also buy winter tyres. Especially near the hills of Yorkshire and Derbyshire.
One of the reasons ! In my opinion was that the tyre manufacturers were then mostly based in the UK. Producing the tyres here for the UK market . So, would have concentrated on the home market only
All the leading and some smaller tyre manufacturers had tyre factories here in the UK.
The same would be so in the other European countries. Michelin produced most of their winter tyres for the French and German ski industry. Therefor began to develop some excellent winter tyre products. Include a winter version of the Michelin "X" tyre the "X" M+S 89 tyres.
Also producing the "XM S100 S winter and rally tyres.
The French tyre manufacturers are to this day one of the most innovative tyre designers and winter tyre producers in the world, making excellent products such as the excellent Michelin Alpin 4 range of winter tyres.
Avon tyres here in the UK had a good range of winter tyres just as they have today. I can remember that one of the most popular cars was of course the Mini and the Mini Coopers. These cars were good in snowy conditions. But the tyre Manufacturers started to bring out winter tyres for these little cars. Naturally, something to do with the fact that these cars were doing very well in rallying.
Avon tyres brought out a tyre that was going to become popular with mini owners
Consequently, known as the "Arctic winter range" . These came out originally in the 145×10 tyre size, but as the wheels were becoming wider there was a version on a 165/70×10 tyre size. Avon also make a modern day winter tyre range known as the "Avon Ice Touring ST" range of tyres, which come out on many sizes.
Dunlop tyres were also starting to take an interest in motorsport and rallying and they brought out a rally tyre/winter tyre called the Dunlop "Weathermaster" tyres which were a cross ply construction, which was then followed by the SP44 Weathermaster in a radial ply construction. Dunlop at that time were becoming one of the country's leading tyre manufacturers and have continued to grow their winter tyre range right up to now with their "Winters-port and Winter response" tyre ranges.
Other early pioneers of winter tyres were Goodyear with their "Ultragrip"
Which came out in a X ply size and then was used for rallying with a radial version. Kelly Springfield brought out their "Explorer" winter tyre and later became part of Goodyear tyres, followed by India tyres with their "Super Multi-grip" tyres. Of course, soon to be bought out by Dunlop tyres.
All these tyre manufacturers and many more have gone on to make excellent winter tyres to serve the whole of Europe, only Avon still make tyres here in the UK and also Pirelli have a tyre manufacturing plant in Carlisle Cumbria.
Pellon Tyre and Auto-centre offer car and van servicing and repairs to all makes of vehicles. We are members of Unipart Car Care centres and give a nationwide guarantee for all our work and parts. We also sell Avon Winter Tyres online from our website .
Eric Roberts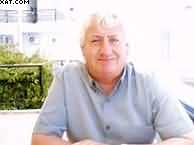 http://www.motorsportmagazine.com/archive/article/february-1966/34/winter-tyres