Goodyear EfficientGrip Performance Tyres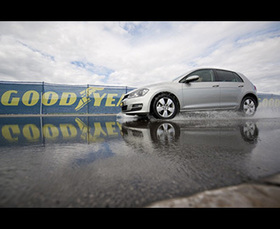 Goodyear Dunlop has introduced the latest AA rated passenger tyre which incorporates eight sizes and inherits Goodyear's EfficientGrip Performance Series
More and more of the larger tyre companies are trying to achieve this goal a double A standard well done Goodyear Dunlop
Goodyear Dunlop joined forces in 1999
I have had the pleasure of working for both these giant tyre companies.Of course, before I opened my first tyre retail operation, here in Yorkshire UK.
Dunlop-owned a retail organisation known as "National Tyres".  I had my first job at was to become their Dewsbury branch.
Because we were owned by Dunlop. Therefore, we had to sell mainly Dunlop products. I can honestly say it was the first step onto the ladder of a lifelong love for the tyre trade.
It was with Dunlop that I first learned about tyres and how they were made. I had many friends in the company, and it was there where I started to gain much confidence in my ability and was promoted to an office position.
To cut a long story short. I had the urge to move on. Therefore, I left national tyres for a better job at a Goodyear subsidiary. In Leeds Called K Nield tyres.
Nields were truck and earthmover specialists, and this took my tyre knowledge to a new higher level, I Loved every minute of working there, but that's another story.
Goodyear Dunlop
After a very short spell out of the tyre industry. I was offered the job of depot manager with Goodyear tyres. As expected, this was at one of their retail outlets in Huddersfield, Yorkshire UK. Once again I just loved working for this great tyre company.Therefore, after a few successful years as manager. I decided that I could make a go at running my own tyre business. I opened up in Birstall with a good friend and I never looked back; the rest is history.
Goodyear EfficientGrip Performance Tyres
were massive influences in my tyre life. I cannot think more highly of the two giant tyre companies.Accordingly,  who also went on to support me and my new business adventure. At one time or another. Both played a huge part in supplying me helping to promote my tyre business.Thus,  I made some lifelong friends as a bonus.
Over the coming years the tyre business became very competitive and in my opinion there were too many brands in the marketplace, many were owned by the bigger tyre companies.
Rumours were rife about takeovers and buyouts.One of them was the acquisition of Dunlop by Sumitomo Rubber Industries. Of course, from Japan.  Who sold tyres for road vehicles with the Dunlop brand from 1985 to 1999.
Then in 1999 Sumitomo RI and Goodyear Tyre and Rubber Company.Naturally,  of the USA formed a joint venture and merged. Goodyear tyres obtained the Dunlop tyre assets in Europe and the USA. Sumitomo RI continued to sell Dunlop tyres in other countries.Naturally, some of the different names but used the Dunlop tread patterns.For this reason, such as Regal tyres in South Africa, I can remember these tyres being imported into the UK under the name of Dunlop, using an old Dunlop tread pattern.
Goodyear Dunlop
Dunlop Tyres Europe is now part of the Goodyear Group; which is one of the world's largest and most prestigious tyre makers, and is now based in Akron, Ohio. They work out of 22 countries and produce annual net sales of $21 billion dollars, working out of 52 tyre making factories.
To my knowledge, Goodyear Dunlop shares the same research and development facilities. Including the development of Goodyear EfficientGrip Performance tyres. Therefore, making excellent variations of both product names. naturally, this includes this latest Goodyear Dunlop product, which comes under the Goodyear Efficient Grip series and is an excellent double A-rated tyre.
Eric Roberts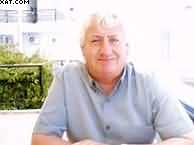 Source: www.satreads.com