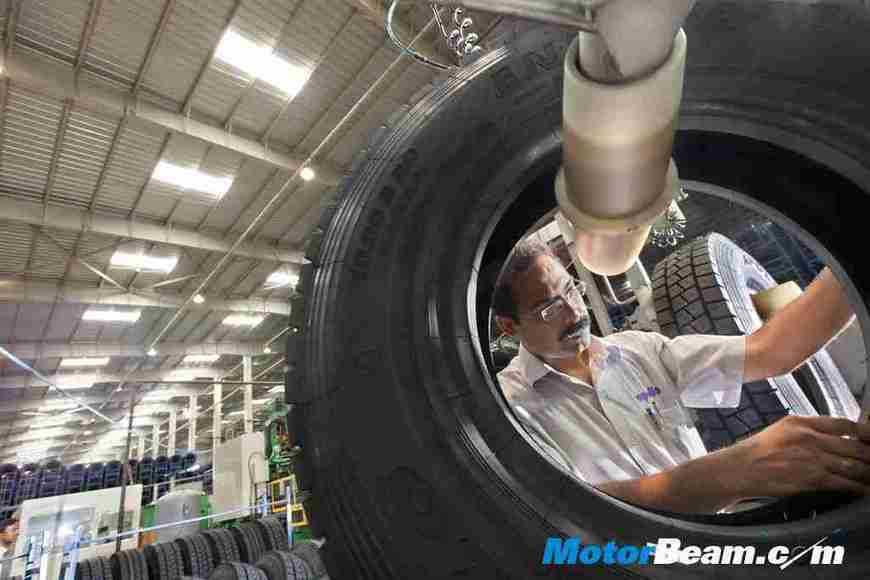 A Day At Apollo Tyres Manufacturing Facility In Chennai – Plant Visit Report
An absorbing article about one of the world's up and coming tyre manufacturers. The Indian tyre giant Apollo Tyres are now expanding across the world via various buyouts.
When I first read this article. I was reminded of my past visits to tyre factories here in the UK. I now know that the tyre making facilities are very modern and hygienic. As expected, far from the days in the 70's and 80's.
The very first tyre plant that I visited was at Fort Dunlop. On the outskirts of Birmingham in the West Midlands UK. Fort Dunlop was a massive tyre making facility. For this reason, was one of the area's largest employers. You could see the huge factory from the M6 motorway, with its massive "Dunlop" sign on the top of the building; it was a landmark that you would never forget, once you saw it.
You could see the huge factory from the M6 motorway. Thus, with its massive "Dunlop" sign on the top of the building; it was a landmark that you would never forget, once you saw it.
I was a young man at the time.  I can remember seen the motorsport division as we approached the main factory. It was a very exciting time for me. As it was to be the first time.
Apollo Tyres
I knew that this would increase my knowledge.Naturally, about the product and that it would give me a better understanding.Especially, of the tyres that would give me a decent standard of living for the rest of my life.
Strangely enough the thing that stuck in my mind. Was at the end of the production process. With all the tyres hung onto a conveyor belt ready for checking by an inspector. I also remember that mixed brands were coming off the final inspection line. Apart from Dunlop tyres, I saw India tyres being made. I knew that Dunlop made India tyres, but now I had seen it myself, it gave me greater confidence when I returned to my depot in Huddersfield Yorkshire UK.
Apollo tyres would buy out Vredestein tyres from Holland
Later on in my career. When I owned my tyre centre. I had the pleasure to become a dealer for the excellent Vredestein tyres. Because Vredestein is a Dutch company. Naturally, have a reputation second to none for quality and value and build their tyre in a factory that I had the pleasure of visiting on three occasions in Enschede, Holland.
They became a vital supplier to me and helped build the business to what it is today. Vredestein was to be eventually bought out by Apollo tyres, but before that, I enjoyed many trips to their factory in Holland.
The Vredestein factory was to be the cleanest and efficient tyre company that I had ever seen. I was always given the best treatment, and this only cemented our business relationship and my enthusiasm for Vredestein tyres.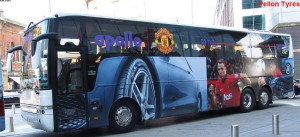 Apollo Tyres
However like many smaller companies Vredestein tyres started to grow and sort of left the little guys a bit behind.
They became more aggressive with their marketing tactics and as a small tyre retailer in Halifax, we started to drift apart, and I could not get the right deal from them. The Vredestein sales manager whom I had known for some years, retired and I used this particular time to change my main supplier of mid-range tyres to Toyo Tyres of Japan.
Vredestein make one of the best Winter tyres in Europe and can sell all that they make. They were to become a prime target for Apollo tyres. Vredestein had used proclaimed star car designer, Giorgetto Giugiao, to design their tyres in the late 90's and the brand of Vredestein had become much sought after in the tyre world.
Thus, Vredestein were now making up to six million winter and summer car tyres and were to become a prime target for the Indian tyre company Apollo tyres, and the acquisition took place in 1999.
The company is now known as Apollo Vredestein tyres and some of the production of things, like cycle tyres and tubes, have to an Apollo tyres factory in East Asia.
Also Vredestein are renowned for their Tractor tyres and some of these will now be made in the Apollo tyres factory in India.
Finally, I am very pleased that I once again have access to the Vredestein products. This is because I am a m ember of tyre buying group Point-S and Apollo tyres are one of our suppliers.
Source: www.motorbeam.com