Continentals Dandelion tyres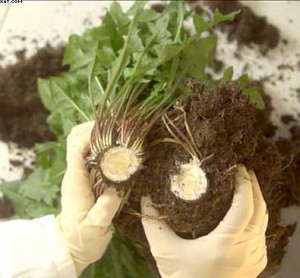 There is no doubt that in the past forty years, since I have been a tyre retailer, the discovery about the humble dandelion, helping to make tyres, has to be up there in the top ten of tyre related discoveries.
What many car owners do not know is the huge amount of raw materials that go into making the humble tyre. Indeed car tyres use a large amount crude oil in the tyres manufacture.
The oil is used mainly for making carbon black, resins and anti-aging chemicals. Also synthetic rubber, which all require crude oil in the manufacturing process.
Tyres also consume large amounts of natural rubber. In fact the average car tyre uses between 10 and 30% of natural rubber in its make-up. The larger truck tyres obviously use much more. Rubber plantations grow in the sub-tropical regions of the world. They grow in such countries as  Brazil and Malaysia.
Continentals Dandelion tyres
It is elastic and durable as well as been resistant to abrasion. It is an ideal material for the rubber production that goes in the manufacture of tyres.
Enter the good old dandelion
Due to the fact that we are slowly running out of sustainable materials.Researchers have been looking for alternatives. Continental has been working with the Fraunhofer Institute in Germany, to find alternatives to the dwindling rubber plantations.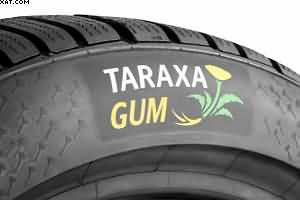 Continental scientists, were looking for something that had a similar molecular structure to the latex that is produced by the rubber trees. It was noticed that the dandelion plant gave off a similar white milky liquid, when the stem or a leaf was broken. The gardeners amongst us will know this only too well.
Continentals Dandelion tyres
The dandelion also has a very similar crop yield to the rubber trees, producing 1 to 2 tons per hectare.
This type of innovation by the Continental tyre company is going a long way to reducing our dependency on fossil fuels and in my opinion is a great step forward.
Russian dandelion
See more at: http://blog.conti-online.co.uk/taraxagum-dandelion-tyre/#sthash.oR3Qqk4c.dpuf