Kumho Tyres UK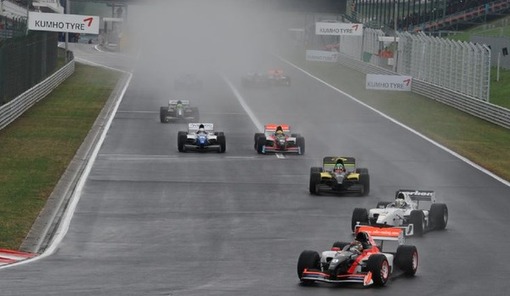 #AutoGP has arrived in the UK! #Silverstone will be welcoming the team and lots of Kumho #tyres. pic.twitter.com/vHQihqlm4B
Source: twitter.com
Kumho Tyres UK
All the drivers in Auto GP racing. Hence, are equipped with the exactly the same tyres and the same cars. The tyres are supplied by Kumho tyres.Therefore, who are also a well known mid-range tyre brand.Thus, for the normal motorist to buy and use on their cars.
In the Auto GP car racing. Naturally, all the tyres have the same compound and sizes. This ensures that the winning is down to the skill of the drivers. Hence, and of the team effort. Whilst the race is in progress on the track during in race day.
These race tyres by Kumho are extensively tested, before the racing season begins. The tyres were put through their paces with extensive testing in Barcelona, Spain and the drivers can look forward to a great seasons racing.

Kumho Tyre saw a successful start of the Italian Auto GP motorsport series in Hungary this weekend of which Kumho Tyre have been  the sole tyre partner since 2012.
http://www.pellontyres.co.uk/Tyre/Brand/1268/KUMHO
Kumho tyres.Have also been awarded the tyre supplier to the  Australian V8 Touring Car Series. This has been confirmed by Kumho Tyres Australia. Therefore, who will continue as control tyre supplier.So, until at least the end of the 2016 race season.
Kumho Tyres UK
The supply agreement's renewal. Hence, between Kumho tyres and the Australian V8 Touring Car Series. Continues as an arrangement that began in the 2008 race season; as the Korean tyre company have done before. During the next three seasons Kumho tyres will provide on-track support to competitors during all rounds, as they do here in Europe with the Auto GP race series.
Kumho are one of the worlds up and coming tyre companies with their fingers in many motorsport pies. We are proud to stock Kumho tyres uk at our Halifax, Yorkshire tyre depot and offer these great tyres to the public.