Michelin Earthmover Tyres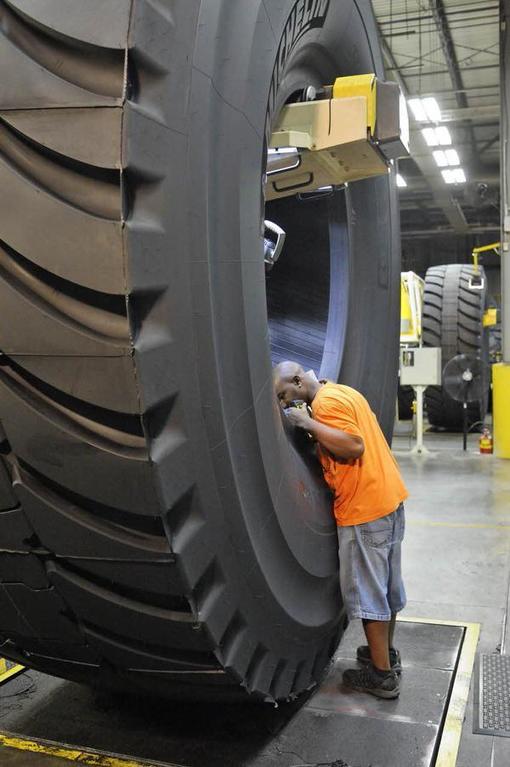 When we said we also made BIG tyres, we should have said REALLY BIG! #TyreTuesday #Michelin pic.twitter.com/LRHIIDL2VY
Sourced through Scoop.it from: twitter.com
Love looking at giant tyres like the one in the picture. I spent a period of my life fitting Michelin Earthmover tyres like these and loved the job.
We were based in Leeds here in Yorkshire UK and used to travel all over the country fitting and repairing these monsters.
There is no doubt that my 5 years spent in the world of these Michelin Earthmover tyres, were fantastic and also very informative. You could actually see how a tyre was really made, because of the huge size. We also remoulded and repaired these tyres at our factory and tyre repair shop here in Leeds Yorkshire. This all added to the experience that I gained in those five years.
We were all part of keeping Britain's mining and road construction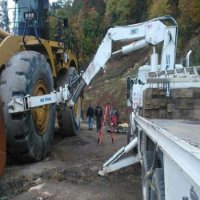 industries alive.
When one of these Michelin Earthmover tyres had any problems,
then we had to be there to put things right and keep these giant dump trucks rolling.
Every thing was on a massive scale to cope with these giants. The tyres were fitted onto the machines using large trucks with heavy lifting gear. We would sometimes have to break the beads with wooden wedges and brute force. This kept us all in trim and i still think that this was the fittest i have ever been in my life?
We also did other tyre makes at that time. The other big tyre company to be involved in Earthmover tyres was Goodyear. Goodyear had a very high level of experience with these giant tyres. Open cast mining was a on a huge scale in America giving the Goodyear Earthmover division much experience.
There is no doubt that all the experience that I gained was to help with my lifelong career in the tyre industry and using earthmover equipment has given me much experiences to right about, including this one.
Eric Roberts
http://www.pellonautocentre.com/blog/tyres-explode/