Pirelli Tyre Change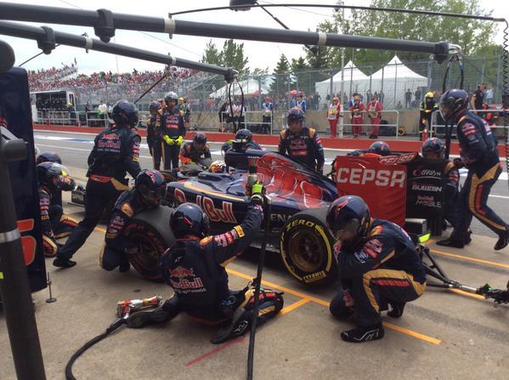 Carlos comes in for pit-stop & switches to @pirellisport Soft tyres. Max hasn't pitted yet, currently P10 #CanadianGP pic.twitter.com/gi0ZuY4ZgQ
Sourced through Scoop.it from: twitter.com
Wow I love pictures like this? A High speed Pirelli Tyre Change
The speed in which the guys in F1 racing change over the wheels and tyres on a pit stop is nothing more than incredible. Although I have never attended an F1 change over, the closest i have is on a F3 visit to Snetterton in Norfolk.
This was an invitation courtesy of Yokohama tyres. They were supporting the touring car championship. Also there were Avon tyres. Avon were supporting the F3 racing. This type of racing is very close to what you would see in the F1 pits. I was amazed at the systems that were in place for a quick tyre change over and the speed in which they did it.
All action, it reminds a little bit about my days at Goodyear when I volunteered to fit tyres to rally cars for Goodyear in the late seventies. Thing were not as quick as the F3 or F1 wheel and Pirelli tyre change, because time was not as important.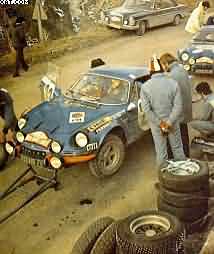 We would change the whole wheels from built up wheels the same as all the other race teams have to do. The difference was that the rally cars had four or five wheel nuts to change. This was similar to the standard car wheels that we all drive about in.
Pirelli Tyre Change
pirelli tyres uk were also involved in rallying at that time. We were owned by Goodyear tyres and so all the tyres that were fitted were Goodyear rally tyre products. When the rally cars came into the parking pits, we had to change the already built up wheels.
We would then attend to the tyres that were removed by either repairing them or fitting new tyres. All this was done at speed , but not as fast as the F1 teams? I remember it was very hard work, and the weather was horrendous, including a blizzard and torrential rain.
In the end though it was good fun and a pleasure to be part of a team, and later on in life brought back great memories.
Eric Roberts
http://www.pellonautocentre.com/blog/dunlop-rally-tyres/