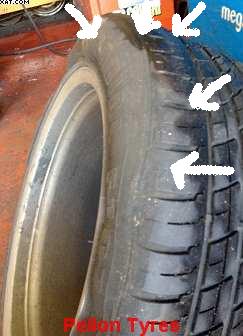 POLICE have a description of a man they want to speak to the case of the Pocklington tyre slasher, who punctured Slashed tyres on nearly 100 cars in the…
This sort of vandalism. Slashed tyres is becoming common place across the country.
The thing is that it is extremely difficult. So to stick a knife into an inflated tyre. Including, with and the weight of the car brought into the equation. It becomes even more difficult.
This Slashed tyres incident happened in the picturesque market town of Pocklington, situated in the York area of North Yorkshire. This is normally a very sleepy little town with a small amount of vandalism on a Saturday night, but i do not think the town has seen the Slashed tyres on a hundred cars before?
I have visited Pocklington on many occasions. Of course, it is the home of Bonds of Pocklington. Bonds are one of the countries leading tyre wholesalers. Consequently, the Bond family were involved in Pocklingtons leading garage, a Ford dealership.
Joe York of the Humberside police, is now looking into the matter, thinking that someone in this close knit community, should have seen something during the mass stabbing of a hundred cars tyres.
Tyre slashing is a modern day common thing, but not to this extent. Not a week goes buy without one of our customers here in Halifax Yorkshire come to the depot or call us out with a tyre that has been cut with a knife or stabbed with a dart or other sharp object, it must be a sad reflection of our modern day society when people get kicks from going round slashing car tyres.
Slashed tyres are very seldom repairable and it almost always resorts to the customer having to buy a set of new tyres. in many cases this can put a heavy strain on the household budgets of the car owners.
Sourced through Scoop.it from: www.yorkpress.co.uk