Recycled Tyres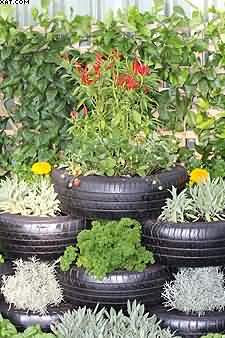 recycled tyres are a huge headache when it comes to waste management and recycling, but there are clever DIY ways that each of us can reuse and recycle them and save them from entering the environment or taking up space in our landfills.
Some great images and uses for old tyres. I don't think it is going to help get rid of the waste tyre mountains. But as they say "every little helps".
Fortunately, more industrial recycling ways are now coming along. Recycled tyres are now shredded. Hence, and used in many parts of the world for things such as re-surfacing roads. The added rubber crumbs give the surface more flexibility. Naturally, a quieter ride for the vehicles that travel on them.
I genuinely believe. That the recycled tyres problem has improved greatly. Especially, over the past ten years or so. Companies that make a living out of recycled tyres. Thus, have sprung up all over the world. Shredded tyres used to make playgrounds. Accordingly, is a common site today. This makes a better and softer landing for the children to make. So and also uses recycled tyres and so it has a double barreled effect.
Recycled Tyres
One of the biggest things to come along in recent years is recycled mulch for landscaping and other things for the garden including, recycled tire planters and other ideas for recycled tyres planters pots, and many other ideas some of which are illustrated in the images in the attached article, they are well worth a look to give you some ideas.
I have even used some painted old waste tyres in my own garden and you would think that i would be sick of tyres when i get home? but they do look good in the right setting. There are many landscaping ideas using old tyres, and they are all worth looking at, some are great.
Sourced through Scoop.it from: www.boredpanda.com