Run-flat Tyres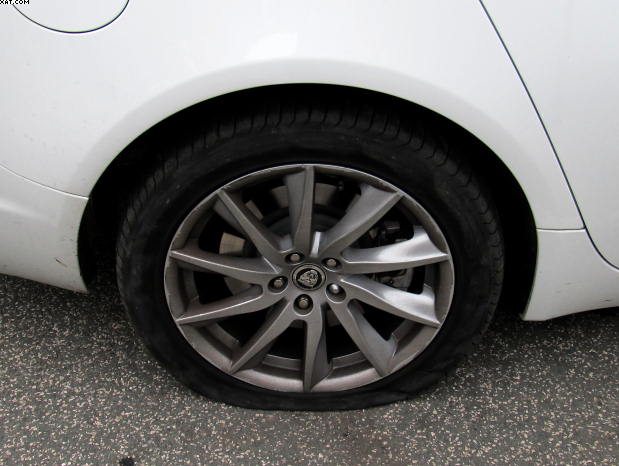 If you get puncture problems on a busy main road, do you think you could fix it safely? Run-flat tyres are a better idea, and the compromise in ride quality is a lot smaller than it used to be.
Source: home.bt.com
Many of the new cars that are manufactured today, are coming out on various safety tyres.
At first i was not too sure about them, but i am now a fan of the tyres for the safety aspects.
There has been much written about this type of tyres, but going back to basics, then they are really good safety feature of any car.
Especially when they are used in conjunction with a tyre pressure monitoring system (TPMS).
I would also like to be a little controversial and suggest that we make it law that all public transport vehicles be fitted with run-flat tyres. We all know about tragic accidents that tyre blowouts can cause(whatever the reason). I think that all taxis including mini buses, should be fitted with runflat tyres as a major safety feature. Thus preventing the chance of tyre accidents.
Run-flat tyres should be used on Taxis and Mini buses
I know this will upset the owners of taxis, but we as the public have to rely on the taxi owners to fit good tyres onto their cars. The addition of run-flat tyres would make these cars much safer for the public who have to use them.
At the moment run-flat tyres are more expensive than a normal tubeless car tyre. This however could be short lived ,with the introduction of some economy brands, bringing out run-flats.
Run-flat Tyres
This will make the tyres more competitive and bring down the price. I know for sure that many taxi companies here in the north of England now use part-worn tyres. This is just false economy and a safety risk to their passengers. The other option could be self seal tyres, which would also be a safer option.
http://www.pellonautocentre.com/blog/runflat-tyres-by-bridgestone-tyres/