Winter Run Flat Tyres now in the Market Place.
One thing about the tyre industry. Moreover, is diversity and flexibility of the products that they produce. Especially, in recent times. All this recent innovation and technology. Thus, has been driven from the car manufacturers. Who in turn have been driven by governments. Hence, to produce tyres that are more safety conscious. Such as the run flat technology. Along with tyres with a greater rolling resistance. This is to help improve the cars greener qualifications. As a result, such as the new ranges of Eco tyres. That tyre companies are producing in recent times.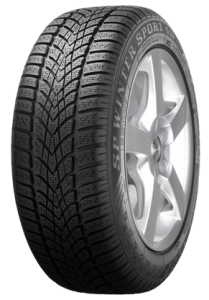 The winter run flat tyres are no exception. It is not that long ago that the run flat tyres came onto the market. I was one of the critics that thought that they would never catch on. But how wrong was I? Now they are part of the everyday garage owner's life. Subsequently, we are getting these tyres in for customers on a daily basis. Drivers seem to be getting used to the higher prices that they have to pay for extra safety.
This is also includes another recent addition the flexibility of the tyre manufacturers, and that is winter run flat tyres.
European tyre laws would have had to include run flat winter tyres
This new phase in tyre development would have had to be brought on by the tyre manufacturers that make tyres for the car makers as original equipment. Some of the EU countries have to fit winter tyres by law, from November to March the following year, and so this would have left a gap in the market leaving the cars that are on run flats nowhere to go in winter, unless they fitted a normal winter tyre to a run flat rim, which is not recommended and would have caused problems with insurance companies as well as the cars not having a spare wheel.
Nokian run flat winters
Nokian have always been a fast thinking tyre company and to develop a winter tyre with a run flat capability would have been no problem for them. The winters have been made within their winter tyre range. The Nokian Winters are well known for their compound mixes which includes flexible polymers and this includes silica, in line with other tyre manufacturers. This gives the tyres a better performance in winter temperatures, as well as cornering and braking performance.
The tread design of these tyres is isometric, with three or four (depending on the width due to the tyre size) main draining channels around the circumference of the tread, giving maximum drainage and snow clearance. These tyres are made to drive a BMW down the Autobahn (German Motorway) at great speeds and then driving up the mountains to a ski resort, without knowing that your tyres are in fact winter tyres, the same now applies to winter run flat tyres, you will have the best of both worlds, safety and excellent service in the winter weather.
Dunlop run flat winter tyres
As another of the world's finest tyre makers, Dunlop also makes a range of run flat winter tyres. The Dunlops are also available in a couple of different tread pattern, one of the most popular is the Dunlop winter sport M3 tyre. As in line with Yokohama these tyres include silica in their compound mix to give the tyres that extra flexibility in temperatures below 7 degrees, the temperature at where the summer tyre compound will start to go rigid and not function correctly. The tread design also gives great traction and a solid braking and steering performance.
Bridgestone now make a run flat winter tyre
Bridgestone are at the moment the world's number one tyre maker and it is no surprise that they have been at the forefront of making winter run flat tyres. The tyre comes in the tyre range under which the Blizzak winter tyre resonate from and are designed to fit and compliment the BMW 1,3 and 5 series, not forgetting the Z4 and the BMW Mini range. All these winter tyres are adding more safety, to an already ultra-safe product.
Pellon Tyre and Auto-centre offer car and van servicing and repairs to all makes of vehicles.