Goodyear Tyres Rice Husks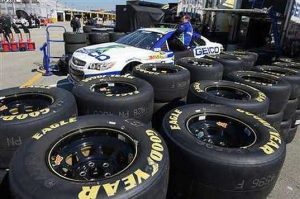 Sourced through Scoop.it from: auto.economictimes.indiatimes.com
Goodyear tyres rice husks
Goodyear tyres Rice Husks for Silica
This is a great double edged sword. Hence, what used to be a waste product. Then, dumped into landfill as plant waste products. Thus, has now been tested and tried over the past two years. Of course, by Goodyear tyre and Rubber Company. Rice husks are used to produce "silica" which is a product that is used in the production of tyres.
The silica is used in the production of the rubber compound mix that makes the tyres and the silica gives the tyres extra strength and reduces rolling resistance. This in turn improves the tyres better overall fuel economy and therefore makes the tyre have "greener" credentials.
Goodyear Tyres Rice Husks
The Goodyear rubber company history is full of other tyre innovations that were created in the past. In more recent times Goodyear started to test the use of "soybean" oil in their tyres to reduce the amount of petrol-chemical based oils by up to seven million gallons a year, a great achievement.
Goodyear tyres Rice Husks are burned and turned to ash. It is this ash that they produce the silica from. The ash is first used to help generate electricity and then traditionally put into landfill, but now can be transformed into silica for use in tyre manufacturing.
—
Joseph Zekoski, chief technical officer at Goodyear said, "The use of rice husk ash will provide Goodyear an alternative source of silica while helping reduce the amount of rice husk waste being land filled," "The use of rice husk ash will provide Goodyear an alternative source of silica while helping reduce the amount of rice husk waste being land filled,"
Goodyear Tyres Rice Husks
The race is now on by all the leading tyre companies to become environmentally friendly companies. It is hard to believe that not so long ago tyre manufacturing plants were very dark and dirty places. In my time I have visited several tyre manufacturing plants and these were the least environmentally friendly companies, on the planet.
Now though things have changed and you can eat your dinner off the floor in most of the factories now.
Eric Roberts