Pirelli Scorpion SUV All season tyre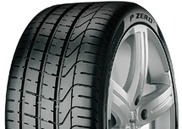 Pirelli Scorpion SUV All season tyre;If you need mud tyres, perfect on the road too, choose SCORPION™ ATR: it facilitates the most demanding off-road driving and guarantees maximum comfort on all types of terrain.
This new Pirelli Scorpion SUV All season tyre, from Pirelli, follows in the new trend from tyre makers, of having a summer tyre with winter capabilities. The new Pirelli Scorpion has an heavy duty off road tread pattern that will allow the driver to go off road.
This is beneficial for the SUV driver. Most SUV's come out on a normal summer tyre, which are useless off road or on snow and ice. Most drivers go off road a little even if it is only on a grass verge.
I have seen SUV's actually stuck on a grass verge or on the edge of a school playing field.
Last summer our local football club.Held a very popular car boot sale. It was held on the actual football field. Hence, with car parking near bye. The day started off nice and sunny. But was later followed by a real heavy downpour of rain.
I could not believe how many drivers were stuck on the wet grass. The bigger the vehicle the more stuck they were? the large BMW and Mercedes SUV vehicles suffered the most. I always recommend, that they fit an all weather tyre when they replace the first set of tyres. This new Pirelli Scorpion looks ideal for the job.
Pirelli Scorpion SUV All season tyre
Other tyres from the Pirelli winter range include the "SCORPION™ WINTER" which have been especially designed to fit modern SUVs and CUVs, for the use of winter motoring, with a special emphasis on the upper end class of vehicle, including the SUV's and cross-over vehicles.
The main reason for this tyre was to control better down-hill braking and cornering in snow and other winter road conditions, whilst keeping total control of your vehicle. These were especially designed with the larger size tyres fitted to the likes of the BMW and Mercedes people carriers, to help in bad winter weather conditions. Mud terrain tyres are also very popular amongst keen 4 x 4 Drivers.
http://www.pellontyres.co.uk/Tyre/Details/Pirelli/Scorpion+ATR
Sourced through Scoop.it from: www.pirelli.com