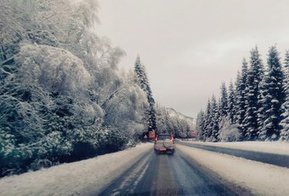 Winter Tyres Tweet,
The moment when you realise you should have bought winter tyres #scottishwinter #winteriscoming https://t.co/Df8PNOBBbK
Sourced through Scoop.it
This is the problem? it is often too late if you did not get prepared for bad weather before the winter. Many drivers simply get caught out, when the snow arrives unexpectedly. This Winter Tyres Tweet shows the point.
I also think that it is the younger generation of drivers, who seam to be the ones caught out? I think it may be the "it will never happen to me scenario". It is important to fit winter tyres before the onset of winter, then you know that you will be much safer, and winter can throw all it wants at you, at least you will stand a chance.
I am convinced that the tyre trade are not targeting the young drivers, when it comes to teaching about tyre safety. As the owner of Pellon Tyre in Halifax UK, i am finding it more common for young drivers, to be making tyre related mistakes, that only slight observations would correct.
This includes running on tyres that are completely bald and well over the legal limit. many young drivers including married and single people, do not appear to or just do not want know anything about
the car, especially the tyres?
This brings me back to winter tyres. Any driver who fits winter tyres on a regular basis, knows how much safer it is to drive about in winter weather.
Even in heavy rain
Hence ,the driver will feel much safer. Especially, with a good set of winter tyre fitted to their car. You can handle anything that an British winter can throw at you.
Some of these young drivers are driving about without any tread. Scarily, on their summer tyre, never mind winter tyres. Winter Tyres Tweet from these drivers. hence, are also the ones that take the risks on bends and speeding on our roads. This combined with bald tyres. Consequently, is a recipe for a disaster. Unfortunately this is what happens. How often do we see a car on its roof in a ditch? too often, many would say.
So lets target the young drivers with more education about tyre safety and the use of winter tyres.
from: twitter.com