Snow Tyres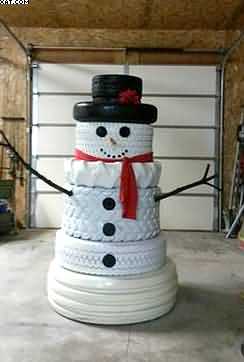 A reader wonders if snow tires will help a Toyota Camry reach the top of a very steep hill.
Snow Tyres
Source: www.boston.com
In my opinion the answer to this is a resounding YES. Hence,this type of pick-up truck do not grip the road very well at the best of times. As a result, of owning  a Nissan Navarre and lost the thing on a few occasions. Even, in the summer time on a wet road.
I fitted a set of winter tyres (snow tyres)and the truck was a different animal in summer and winter.
http://www.pellonautocentre.com/blog/?p=9684
For this reason, snow tyres are not just for SUV vehicles?
Therefore, in my opinion snow tyres and winter tyres are the same thing. Because, in the past we always associated snow tyres as being very heavy treaded tyres. Thus,  looking more like today's 4×4 tyres used for mud and slush. Especially, on farms and in fields.
The new breed of winter tyres are far from this and have to combine good grip in bad weather along with the ability to drive down motorways. In fact I believe that these tyres were first developed in Germany for the drivers who could speed down the motorway's and then have to climb up mountains to get to the ski resorts in ice and snow, usually in their BMW or Mercedes.
The old fashioned snow tyre would be too noisy for this, because of the lumpy heavy tread pattern.
The car would also have been difficult to control with these heavy tyres fitted. Anybody with an old fashioned 4×4 vehicle that is equipped with heavy duty M&S tyres will tell you how bad the vehicle is to handle and the noise that these type of tyres make, certainly no good for the modern car, that needs to be driven at speed and still retain the safety aspects that a modern winter tyre will give them.
The ideal time to fit your car with winter tyres is from October to Easter time, although the year before last gave us an exceptionally cold spell with heavy snow falls at the end of March. In general though, this is the best time period to fit your winter tyres (snow tyres), when the temperature begins to drop, below 7 degrees.
Snow Tyres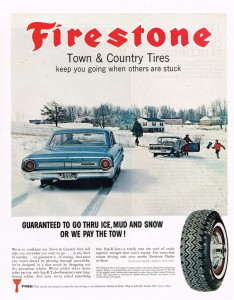 Although I am writing this article in early November there are signs that we may be running out of certain sized snow tyres, this is because winter tyre production is based on last year's sales figures and once a certain sized tyre has sold out then that is it until next year.
Most tyres for winter use are pre-ordered by the countries that have to fit winter tyres by their countries law and that leaves the rest for the remainder of Europe to scrap over , including us here in the UK.
Bridgestone Tyres have set out a list of 16 good reasons to fit winter tyres and I thought it would make good reading for our customers and readers…
Snow Tyres
"1. Winter tyres perform better in winter conditions like frost, snow or ice-covered roads
2. Winter tyres have shorter braking distances, better grip and improved steering performance on snow and ice-covered roads.
3. Winter tyres offer greater safety when travelling in winter conditions.
4. Summer tyres are simply not suitable for driving on snow or ice
5. In certain countries, driving on appropriate tyres in winter conditions is required by law and can be sanctioned if not followed.
6. These fines can be much higher if you disrupt traffic because your car has the wrong tyres.
7. Winter tyres are made using a special compound and tread pattern to make them more suited to cold weather.
8. Not even the most advanced car technology can compensate for tyres which are not suitable for the road conditions.
9. Modern winter tyres are just as comfortable and can be as quiet as summer tyres.
10. Winter tyres provide significantly higher levels of safety even in highly changeable autumn weather.
———————————————————————————11.At low temperatures even when there is no snow, summer tyres become less efficient
12. Even 4×4 vehicles need winter tyres in snowy and icy conditions.
13. All-year tyres typically do not perform as well in winter conditions as winter tyres but are still more effective than summer tyres.
14. Statistically in central Europe, if you add up all of the days where it was wet, icy, and frosty or snowing you have 185 days of winter weather each year.
15. Modern winter tyres cost more or less the same as summer tyres.
16. Fitting winter tyres saves you money because you aren't using your summer tyres and are extending their lifespan".
Pellon Tyre and Auto-centre offer car and van servicing and repairs to all makes of vehicles.
Eric Roberts