Worn Tyres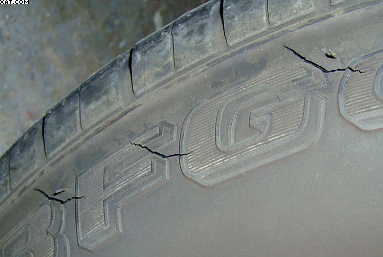 This article is yet another reminder from the British motoring organisation, the AA.
It states that motorists here in the UK should take more care of their tyres, than they perhaps do.
Tyres are treated the same as extras, but the small patch of rubber that sits between you car and the road makes your tyres more important than just extras.
Drivers should also check their tyres for cracks and lumps, as well as the tread depth and pressures. This cracking can be very serious and could eventually lead to the complete tread coming off. The image clearly shows a tyre with cracks forming.
These cracks will widen and become very dangerous. The cracks are usually a sign of other underlying problems, such as an illegal repair, inside the tyre. These are very often found in part worn tyres, which are illegally sold to cash strapped  motorists, who are unaware of the hidden horrors inside of these tyres.
One of the main reasons for removing a tyre that has still got some tread left,is because the tyre may have developed a "bubble" or "egg" somewhere on the tyre tread area or side wall. Most times the egg only develops when the tyre is in an inflated state. When the air is let out of the tyre the egg very often goes down and is not visible.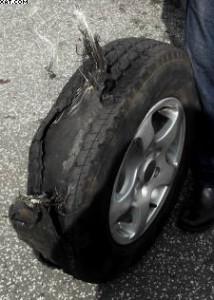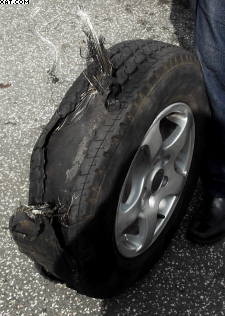 Worn Tyres
This then looks like a perfectly good tyre, but to all intents and purposes is indeed a dangerous tyre and when re-fitted could blowout. I have seen many cases of this here at Pellon Tyres in Halifax. The worst case can be seen in this attached image.
These tyres somehow may find there way into the hands of illegal worn tyres dealers and sold onto an unwitting customer who thinks that they have a bargain buy, but may in fact be sitting on a disaster waiting to happen. A cheap 20555R16 Autogrip brand new economy tyre is now only £37.97. Not much more than a part worn tyre would cost you.
Eric Roberts
http://www.pellonautocentre.com/defective-tyres/
Sourced through Scoop.it from: www.fuelcardservices.com