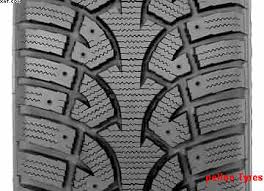 General Winter Car Tyres
The Altimax Sport guarantees precise steering . Including safe driving . Hence,  in all challenging conditions. Therefore the  modern silica tread compound. Bridges the gap between wet performance and rolling resistance. Thus, giving shorter braking distances . Including, precise steering response coupled with low fuel consumption.
The synergy of comfort, durability and performance . Hence, in a tyre that offers long life, the Grabber HTS additionally boasts year-round traction. Including in light snow. Born from competition but adapted for the highway. Consequently, this technology provides even tread wear. As a result, for longer mileage and confidence in challenging conditions.
The distinctive 'zig-zag' grooves of the Altimax Winter Plus . Thus allows the best possible winter traction . Including  cornering stability on snow and ice. For this reason,the wide longitudinal and lateral grooves in the tread ensure additional safety on wet roads.