As far as tyre companies go, then Apollo Tyres India are a relatively young company.
They started out in 1972, in fact, to be precise in September 1972. Apollo Tyres India received the certificate of Commerce in October 1972. They were promoted by Bharat Steel Tubes along with others to manufacture car tyres and tubes, (which were more widely used then, than they are now). Like other tyre companies, they also made conveyor belting.
Which was used mainly in the mining industries?
In 1981 Apollo began an agreement with General Tire International Co., U.S.A, which helped them with technical assistance. This move contributed to improving their tyre products. This lasted up to 1987 when the General tyre company was bought by the giant German tyre company Continental tyres.
Apollo tyres India
About the same time, Apollo acquired a share of another Indian based tyre company by the name of Gujarat tyre Ltd. This move gave Apollo the license to produce its car tyres in another Indian state, Gujarat state. Most Indian states were governed separately, and new permissions had to be granted when companies expanded across state lines.
1989 saw the introduction of the radial tyres for cars and Apollo Tyres India won the contract to supply Maruti cars and also started to produce tyres for trucks.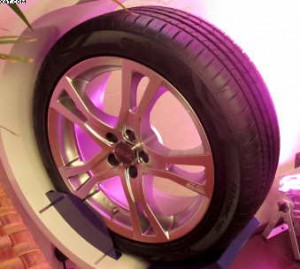 In one of the Indian tyre company's bravest moves to date, Apollo entered into an agreement with Continental AG, Tyres of Germany. In a joint venture. Apollo opened up a passenger car radial tyre manufacturing plant. The factory had an initial production capacity of 4.7 million car radial tyres each production year. The deal was a 50% each joint venture between Apollo and Continental.
Michelin bought a 14.50% share in Apollo. They indeed set up a joint venture to produce truck tyres and also bus tyres for sale in the Indian market. The venture was a 51/49% split. All these moves were giving Apollo tyres more respectability in the tyre world.
Apollo Tyres India acquires Dunlop Tyres South Africa
In 2006 The Indian Tyre Company bought the South African arm of the split up Dunlop Tyre Company.
The consequences of this were that they sold off. Most of the company including the trademark rights to the Japanese tyre giants Sumitomo rubber industries in 2013.
Perhaps their most expansive move to date was the purchase of 100% shareholding control of Vredestein Banden B.V., Netherlands. This came as a shock to me because this was a tyre company that I was very familiar with and had visited on many occasions.
Apollo tyres India
The Vredestein product was no more than excellent.  I hoped and prayed that this was not just an assist stripping move.
At Enschede lies in the eastern part of Overijssel with over 100,000 inhabitants. A beautiful town that I have visited on many occasions.
In fact, over six million summer, winter and all-season tyres are now made in Enschede, Holland every year. Also, a large number of quality agriculture tyres are manufactured there in addition to the production facilities in India. The two companies have become a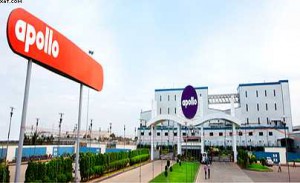 great marriage and are working well together.
Apart from the failed takeover of Cooper tyres in the USA, that's about it for
Apollo Tyres India
for the moment. I must say though the Apollo is setting up an excellent network of tyre retailers across Europe, including here in the UK.
For More Information…
http://www.srigroup.co.za/home
http://www.apollovredestein.com/om-apollo-vredestein/history
http://www.point-s.co.uk/